Young and Equally Safe in Renfrewshire is a two-year long programme that will look at how we can change attitudes around gender-based violence (GBV)
GBV is violence directed against a person because of that person's gender or violence that affects persons of a particular gender disproportionately. It includes violence against women, and domestic violence against women, men or children living in the same place. Although women and girls are the main victims of GBV, it also causes severe harm to families and communities.
The YES Renfrewshire project wants to help change attitudes in Renfrewshire and beyond, to make more people aware of GBV and how we could change attitudes. To do this we need to know what young people think and how YOU think the attitudes that perpetuate GBV could be changed.
The project is built on the Mentors in Violence Prevention (MVP) programme that you may have heard of already and will encourage young people to design and deliver workshops around the issue in Renfrewshire's communities. As well as that we need young people to help shape a public campaign so that the word gets out to as many people as possible.
So far in the project, there have been events bringing 140 young people from high schools in Renfrewshire together to talk about the changes they want to see and make, what they can do within their own communities to see through this change and ideas for the campaign.
Interested in getting involved or just want to find out more? Get in touch with Emma.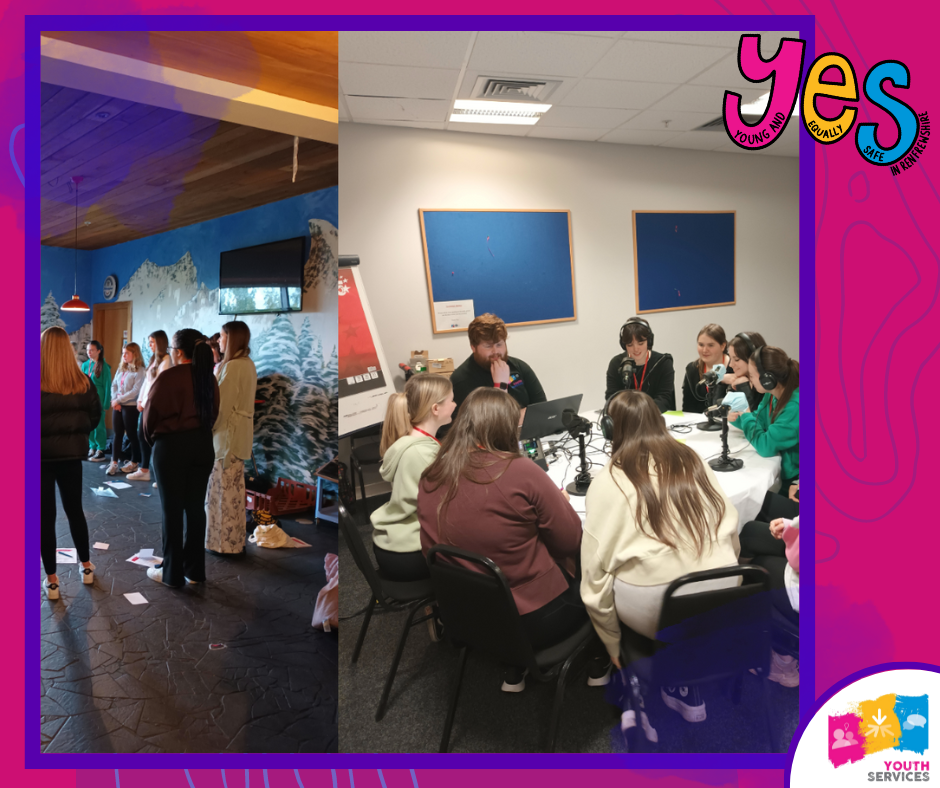 Renfrewshire Council's Youth Services are leading this project. The funding is from Delivering Equally Safe, a national fund to combat gender-based violence.
Don't forget to check out That's Not Ok – a campaign right here on Young Scot that has lots of information on GBV and links to support.