In 2022 Young Scot conducted a survey asking people how they engage with Gaelic online. More than half of the respondents who could not speak Gaelic said that they were interested in learning the language. So, what's the history of Gaelic and why should you consider learning more about the language, culture and history? Read on to find out more!
Gaelic is a Celtic language and has been spoken in Scotland for over 1,500 years. It is an important piece of Scotland's heritage and cultural identity, especially for people in the Highlands and Islands. Although this is true some people do wonder why Gaelic is still important so here is a short list of some of the reasons Gaelic is still a crucial part of Scottish Culture.
Culture
Almost two-thirds of respondents to our Engaging with Gaelic survey who spoke Gaelic wanted to learn as it is an important part of Scottish culture and national identity.
Gaelic culture is a whole new layer to Scottish culture and although that may be mostly the case if you are in the Highlands and Islands there is still plenty of Gaelic culture around Scotland. Whether it be taking up a new hobby or craft related to Gaelic or going to an event that embraces the Gaelic side of Scottish culture there is plenty of opportunities to join in.
If you are really invested in the culture as well you can get involved in some of the events! FilmG is one excellent example for young filmmakers looking to enter a film into their annual competition with a different theme each year.
Gaelic culture has also inspired a lot of media. The combination of landscape, lifestyle, music and more make for an impressive base for a story. The Award-Winning Game The Witcher 3 was partially set on isles that took heavy inspiration from Scottish and Irish Gaelic, with a Scottish Gaelic song even making its way into the soundtrack.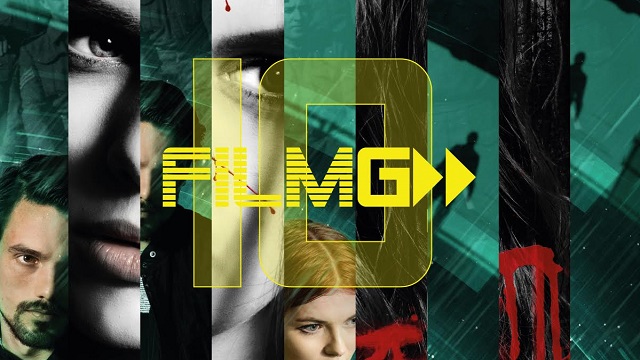 History
Gaelic is an important part of Scottish history as well.
More than half of the young people who responded to our Engaging with Gaelic survey said they were interested in Scottish history and heritage.
It was Scotland's primary language, used in the medieval era and used more than any other language. When Scotland beat the Picts (800AD), Gaelic would go on to replace Pictish across many parts of Scotland. It did not stop there either, in western and northern parts of Scotland, Gaelic replaced Norse when the Vikings were cleared from the land.
The effect Gaelic had on Scotland's past can still be seen by place names even today. Learning about it and why it almost died out can give a different view of why some people value Gaelic.
Learn more about how Gaelic played a role in Scottish history.
If you don't have time to read take a look at our short TikTok summarising the key reason Gaelic declined, the Highland Clearnces.
Learning and Opportunities
When asked where they see and use Gaelic online, almost half selected Scottish Gaelic on Duolingo & Instagram. Learn Gaelic and BBC Alba were also popular choices.
Learning Gaelic is the most challenging part for many, it's not the easiest language to learn and it is understandable if you struggle. But it is important to keep your mind active no matter what age you are and the benefits that bilingualism brings are important for improving skills such as literacy.
Being a Gaelic learner can open you up to many more opportunities. Besides new job opportunities from having Gaelic, you will also be able to showcase it on your CV for other jobs too because having knowledge in more than one language is impressive.
Learn More