An accessible version of this document is available in Word.
Scottish Gaelic has been around for hundreds of years and over those years it has continued to change and adapt to the world around it. As such, there is now Gaelic terminology for words and phrases about sexuality and gender which we have shared below.
Sexuality & Gender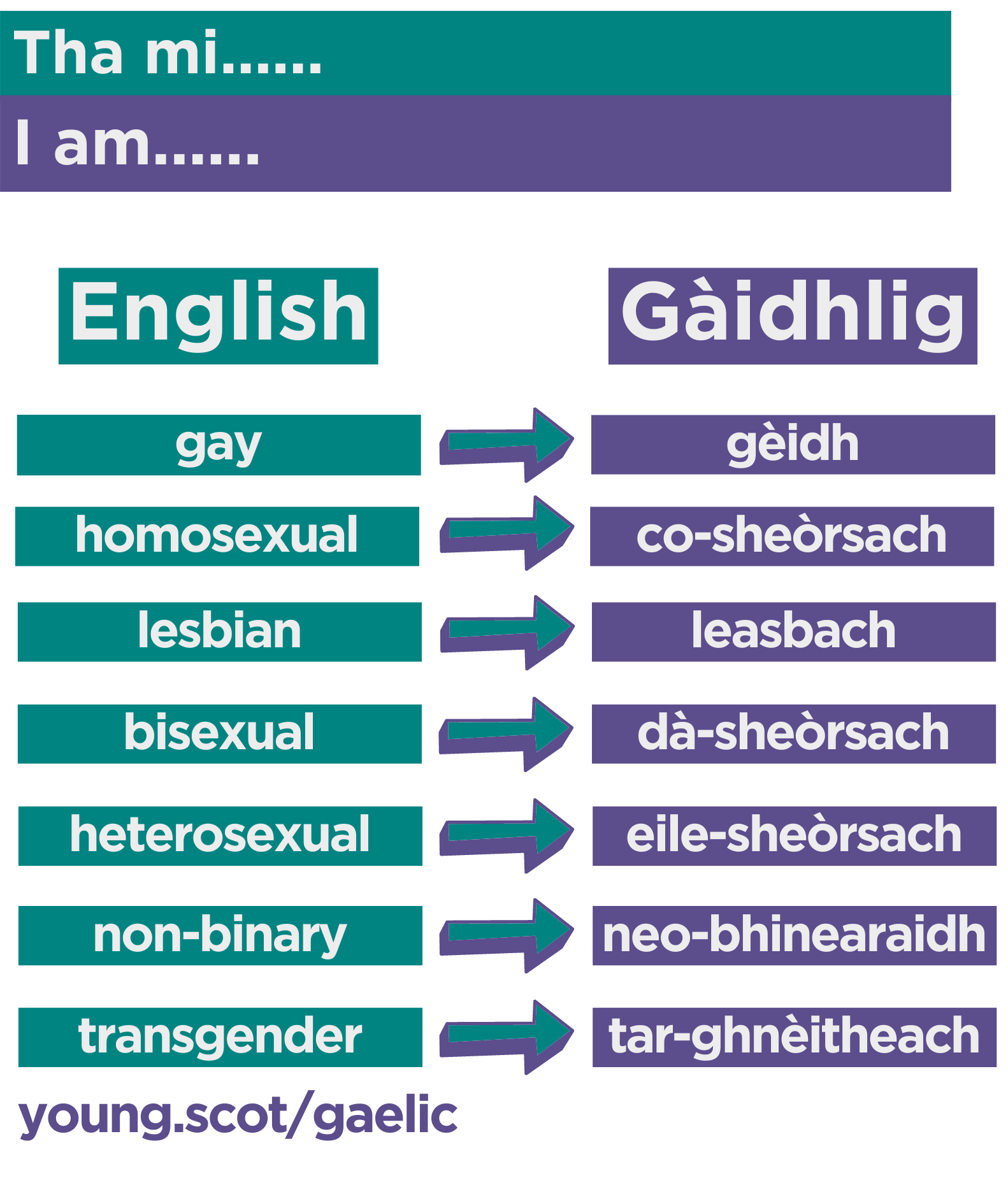 Pronouns
Knowing your own pronouns and those of others can be extremely helpful for beginning to improve your Gaelic. Below is a list of all the pronouns you can use in Gaelic, if you would like to hear the pronunciation of these you can also check out the TikTok below!
Some words may not be on this list as there is not a strong correct term in Scottish Gaelic, but language is always evolving and we will keep this page up to date.
Visit our Scottish Gaelic campaign page, for more information, opportunities and learning resources.