This article is also available in Gaelic
Creative young people looking to showcase their Gaelic film-making talents have a unique opportunity to enter FilmG, an annual short film festival which aims to foster and develop new talent in Gaelic.
What are you waiting for?!
With over 1100 films entered since it started in 2008, FilmG promotes and encourages all aspects of filmmaking and Young Scot's Gaelic Digital Content Assistant John has the inside info on how to get the most out of the opportunity.
Scooping the prize at FilmG for most promising new director in 2021, the Television BA graduate gained valuable experience in how to adapt a project when challenges arise as well as the chance to work on a TV set.
John, who learned Gaelic at Glasgow Gaelic School, studied Edinburgh Napier University's BA in Television. He found out about FilmG at school and when the brief for his final uni project landed, thought it was the perfect opportunity to enter the competition.
"Our final project brief was relatively vague – any type of drama. I encouraged our project group, made up of myself and English speakers to consider whatever we created as a competition entry for FilmG. They agreed that it was a great opportunity to enter a unique competition and to work specifically on a Gaelic project."
With only one day of filming under their belts, the pandemic struck and as the country went into lockdown, John had to reassess how to complete the project.
"I had to make a decision on how we could still finish Bron, a drama about brothers, a dark secret and a fishing bag washing up on a beach. I decided to adapt my initial plan of a film entirely dialogue based and instead introduced elements of voiceover mixed with the shots we'd managed to successfully film before lockdown. Scripting the voiceover in Gaelic as well as the dialogue between our two Gaelic actors also ensured the film maintained its Gaelic roots."
"Winning gave me a brilliant opportunity to work on the film set of Bannan – a Gaelic soap opera which was filming on the Isle of Skye. It was so valuable to be able to be on the set of a TV show with so many Gaelic actors and people speaking Gaelic all across the set. It was so different from any TV work experience I've done before. I absolutely loved it! That all came from winning at FilmG.
"I didn't know what to expect at the awards ceremony but it was amazing to hear them announce that we had won and that it was in the most promising new director category. I can be self-critical and having recently graduated I wasn't sure what I wanted to do next. Winning gave me reassurance that what I had produced was of good quality and it kickstarted me to start applying for jobs and landing the position at Young Scot!"
You can watch Bròn on YouTube here.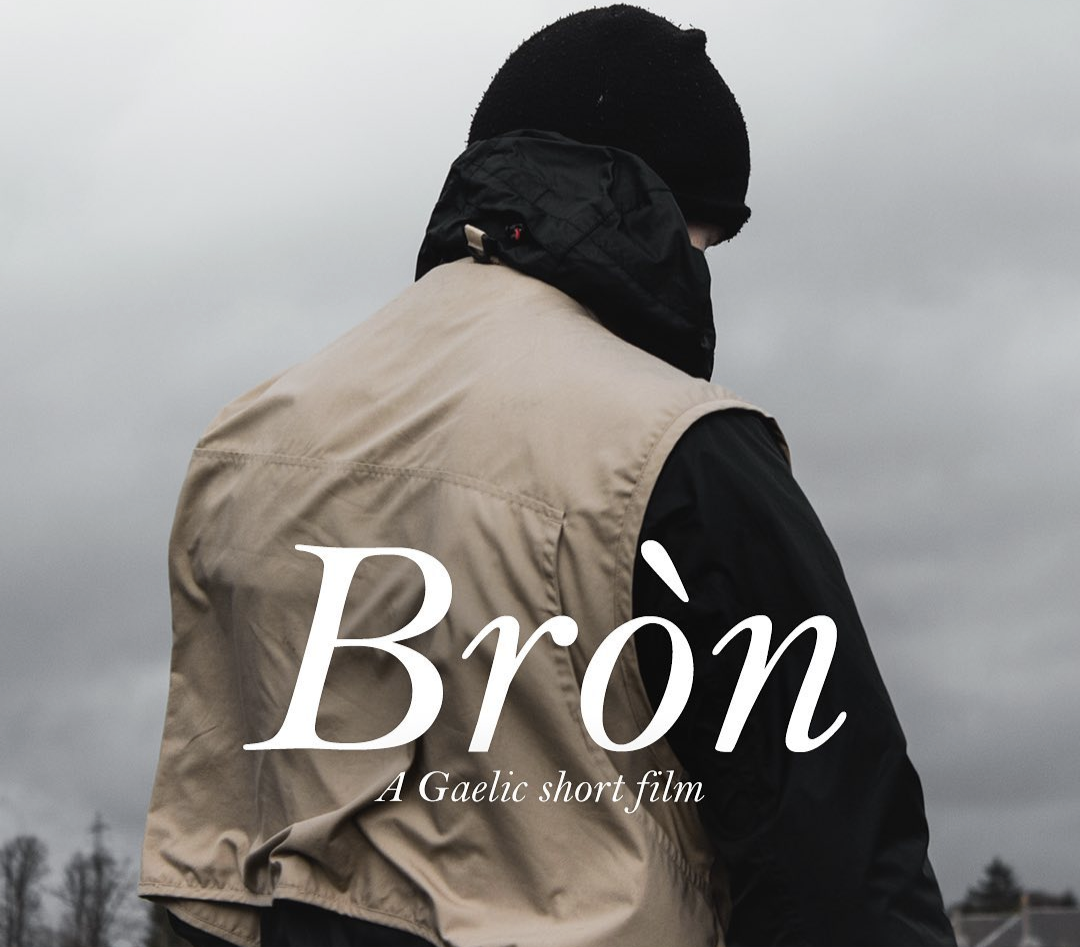 Are you interested?
For the 15th year of FilmG, submissions are now closed. This years theme was Buidhe (Yellow).
There is always time to consider next year!
"I would recommend entering FilmG to any young person – just go for it! It doesn't matter if you don't have fancy equipment. Everyone has to start somewhere and creativity goes a long way – even just pick up your mobile phone – you never know what might happen!"
Follow FilmG on Instagram and TikTok to find out more about the winners and their films.