Meet Alfie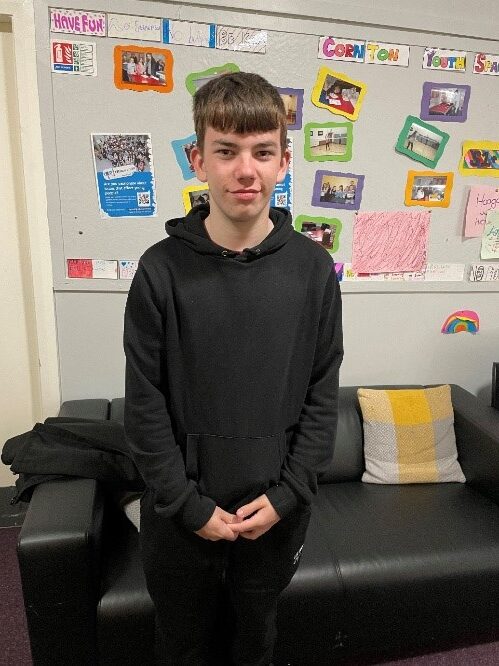 Alfie has been involved with the service since he was 10. He is currently Volunteering in the Cornton P6/7 group since January. He became involved after attending the S1+ group.
Alfie says 'I got involved with volunteering with the Youth Participation Team as I know it is a place I will be supported to achieve my goals. Taking part for so long as a young person gave me a good idea of what I would be coming in to and the staff have been great at supporting me and helping me develop
What do the Youth Workers say?
Alfie is passionate about seeking change in his community and helping others make positive changes in their lives.

He loves to get young people interested in sports and having fun playing.

WELL DONE ALFIE