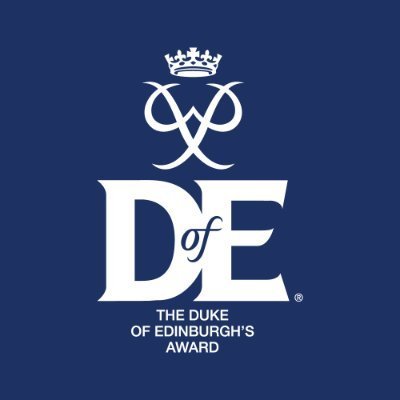 The Duke of Edinburgh's (DofE) Award is the world's leading youth achievement award, with over 350,000 young people starting their awards. The DofE award is many things to many people, supporting generations to successfully navigate adult life. Any 14-24-year-olds can do a DofE programme at one of three progressive levels, Bronze, Silver and Gold. There are four sections to complete for the awards at Bronze and Silver level and five at Gold level. The four sections are volunteering, skills, physical, expedition and, for Gold only, residential.
Any young person can do their DofE regardless of ability, gender and background. The awards are about setting personal challenges and are non-competitive. Young people are responsible for creating and doing their own DofE award programmes, DofE leaders, parents and carers can play an important role in supporting them.
Through a DofE programme, young people have fun, make friends, improve their self-esteem and build confidence. You gain essential skills and attributes for work and life such as resilience, problem-solving, team-working, communication and drive, enhancing CVs for university and job applications. Many employers recognise the work-ready skills award-holders bring to their business.
The flexibility of the awards programme means the development opportunities offered continue to remain relevant and, with increasing acknowledgement of the value of soft skills by employers, the attributes enhanced through programmes, including confidence, leadership and resilience, continue to help participants realise their full potential.
North Lanarkshire Council is one of the only three local authorities in Scotland that offers the DofE awards to all participants for free.
In 2019, there were 678 young people starting the DofE awards in North Lanarkshire. You are supported by over 125 DofE leaders in 31 DofE awards centres.
To start your DofE Awards, please contact your CLD local youth worker cld@northlan.gov.uk or contact Hua Cui cuih@northlan.gov.uk.
Or have a look at our Twitter @NorthLan_DofE.
Find out more about the Duke of Edinburgh Award on their website.