For Episode 4 of Young Scotcast, Capital's Katy J is joined by Marianne from the Enough! project at Glasgow Women's Aid, Megan from the Young Women's Movement, NSPCC Scotland and Dundee Council's Oor Fierce Girls, and Rabia from Amina MWRC. They discuss informed consent and healthy relationships and the support available to young people.
Content Warning: This episode includes discussion on consent, which some users may find triggering.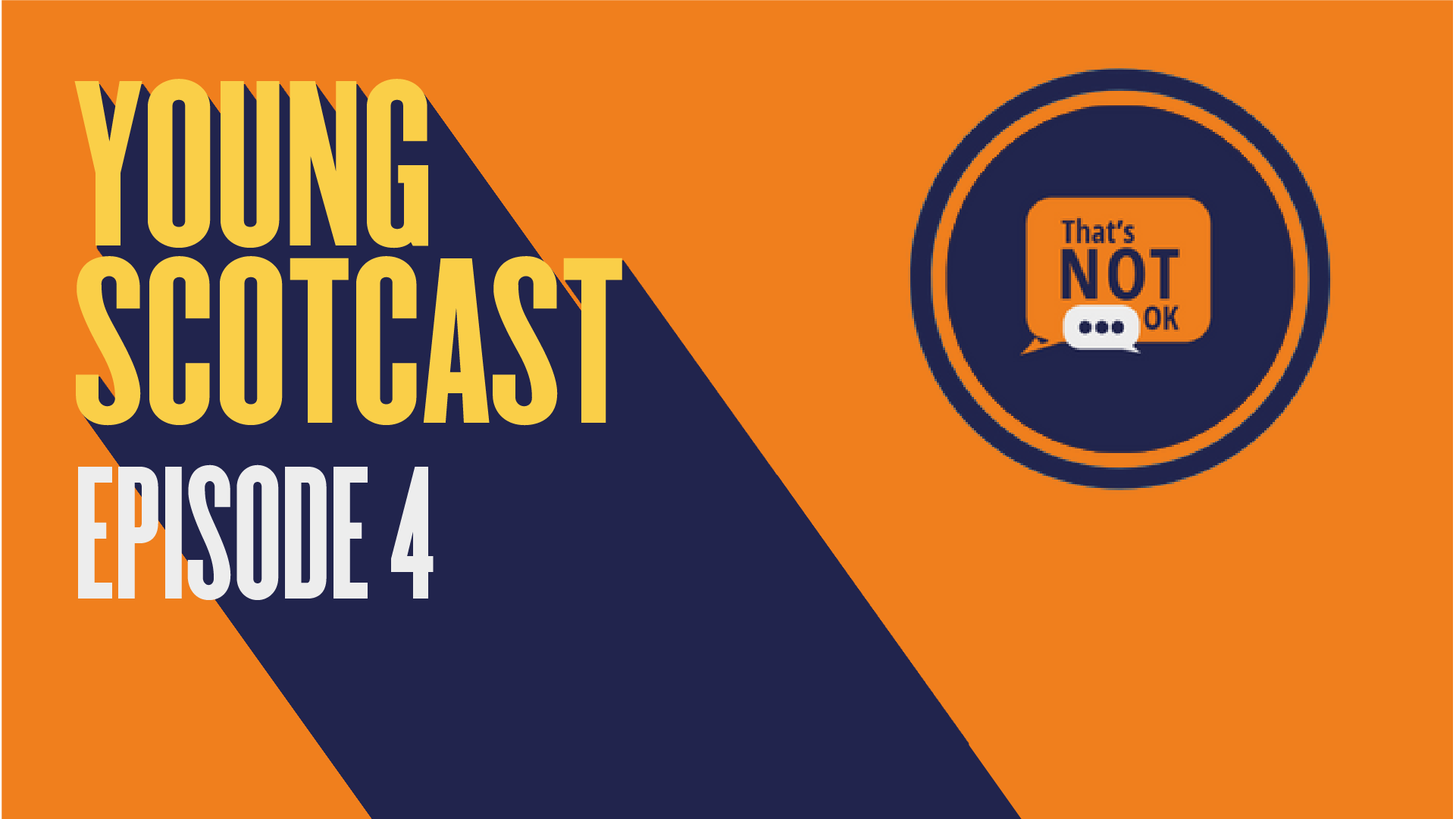 Tune in by using the Spotify player below…
Visit young.scot/ThatsNotOK for more information on informed consent and healthy relationships, links to expert organisations and who to contact if you need support.
Subscribe to Young Scotcast wherever you listen to podcasts.
Young Scot supports young people to share their own voices, views and opinions and works with partner organisations and professionals who are experts in different topics. The views expressed in this blog are those of the young people, organisations and/or individuals who have taken part in the blog, not necessarily the views of Young Scot.