101 is the number to call to contact the police when it's not an emergency. It is available 24 hours a day, 7 days a week.
101 can be used to report incidents which have already happened.
However, it is important to remember that if you are in an emergency, always call 999.
An emergency is classed as a situation where there is a threat to life, a crime is happening, or you feel the police are needed.
The flowchart below can help you decide who to call if you have an issue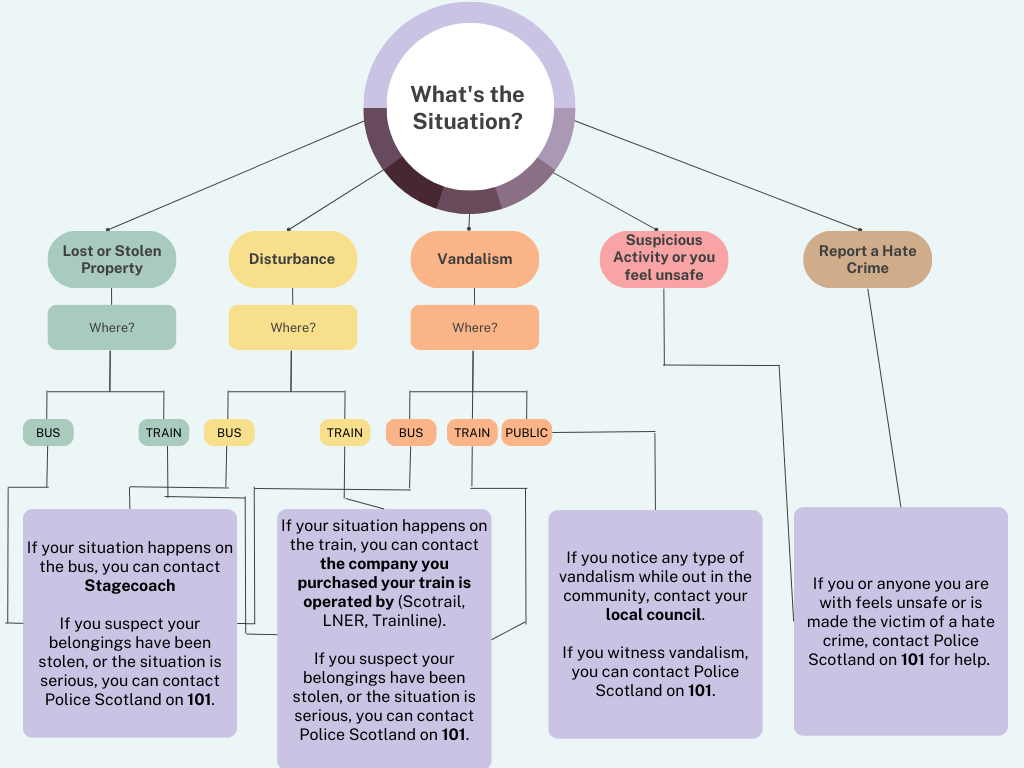 Watch the videos below about calling 101 for the police.
What to expect when calling 101…
Lastly, you might also want to talk to an adult you trust that can help you further if you need, or help you seek further support. This might be a teacher, youth worker or family friend.