The Young People as Partners – a rights-based approach initiative is funded through the Tackling Poverty and Inequalities Group in Aberdeenshire to deliver on increasing young people's voice around the TP&I agenda.
'What a great event! It was amazing to see how much other young people and groups were involved and shows how important these issues are to us and that we need to be listened to.'
It is a 12-month project based in central Aberdeenshire to gain understanding from the perspective of young people on what TP&I means and how they would tackle and challenge some of the issues to improve young people's lives. The project is managed and delivered through the Community Learning and Development (CLD) Service.
This one-day event in Inverurie was held on Saturday 24th September 2022 from 10.00am to 3.00pm. It was a very successful event which over 250 young people/families attended. There were activities including inflatables, food van, DJ youth group, drag performer, solo singer and a local youth band, who all had the opportunity to perform to a public audience.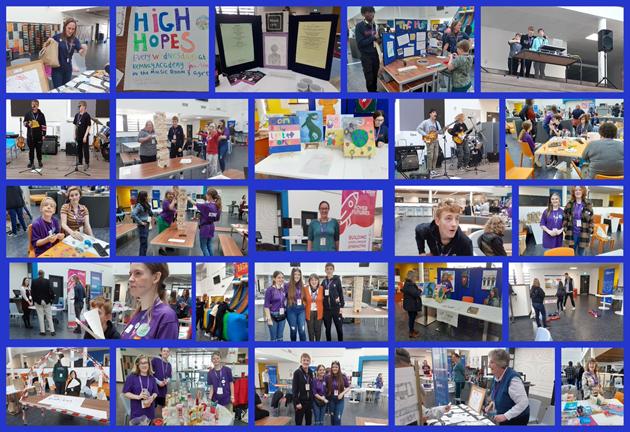 9 young people from different youth forums made up the steering group who planned and ran the event alongside staff. They met online and in person over the course of 4 months to plan all aspects of the event; invites, organisations to attend, food, music, activities, inflatables, running order of the day.
15 central Aberdeenshire youth groups were involved overall and identified several challenges facing young people in relation to poverty & inequalities
'I've never felt comfortable in big groups of people before, especially other teenagers. But today, I feel I can truly be myself, so much so that I asked to sing after the band, which was amazing. It was my first time singing in public and I couldn't have done it in any other setting.'
'Thank you all for giving me the space to be myself.'