The Climate Ambassador programme seeks to bring together young people from across the secondary schools in Stirling. The purpose is to create space and time for young people to meet, collaborate and lead on climate related projects in their schools and beyond.
Young people building a community of action by being –
Collaborative, Curious, Connected,
Creative, Critical Thinkers with strong Communication skills,
Courageous, and Committed to Compassionate Change.
The young people will be able to co-create new projects and also build on the work of previous groups.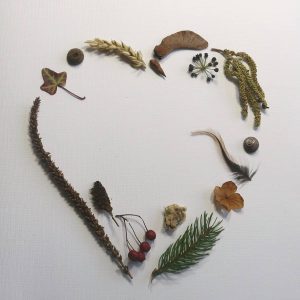 Young people taking part in the Ambassador programme will be able to work towards the following accreditation.
WHAT DO CURRENT AMBASSADORS SAY?
This has truly been the best 2 years since the Climate Ambassadors Programme has been launched, we're all very grateful and proud of the progress we've made so far, with every little or big step taken.
Some of our favourite activities include talking about issues and opportunities around a bonfire, kayaking, and creating action plans for our schools during the residential at Dounans. It's been great to bring alive an exciting formal wear project – Dress to Waste Less – which hopes to give young people a sustainable and affordable experience for prom, as they get to rent their favourite dresses, suits and accessories through the Reuse Hub
Another focus for this year has been recycling in schools, and we have been working to cut down and sort the waste in our everyday school life. Although some of our ambassadors encountered difficulties, a lot of information has been gathered about people's habits and opinions, which will greatly help us improve our school plans in the years to come. It is all about learning from one another, positively looking at our experiences. This has been a very inclusive, safe zone for everyone to share their opinions, ideas and worries. We've improved our team working skills and confidence, along with building important connections with people in the field. The programme has offered us the platform and opportunity to challenge the systems in place as well as ourselves, pushing us out of our comfort zone in the best way possible