RYV have been watching plenty of films and know you have too. The Unheard Voices campaign has some Lockdown Bingo Film Challenges for you to check out.
RYV also have Film Fridays. Get to gather online…on a Friday…and watch a film. See? Not only that they films get reviewed. So this week's film is *drumroll*
MATILDA!
Yep, everyone's favourite little champion with telekinesis who takes on Miss Trunchbull and tries to find a family who will understand her.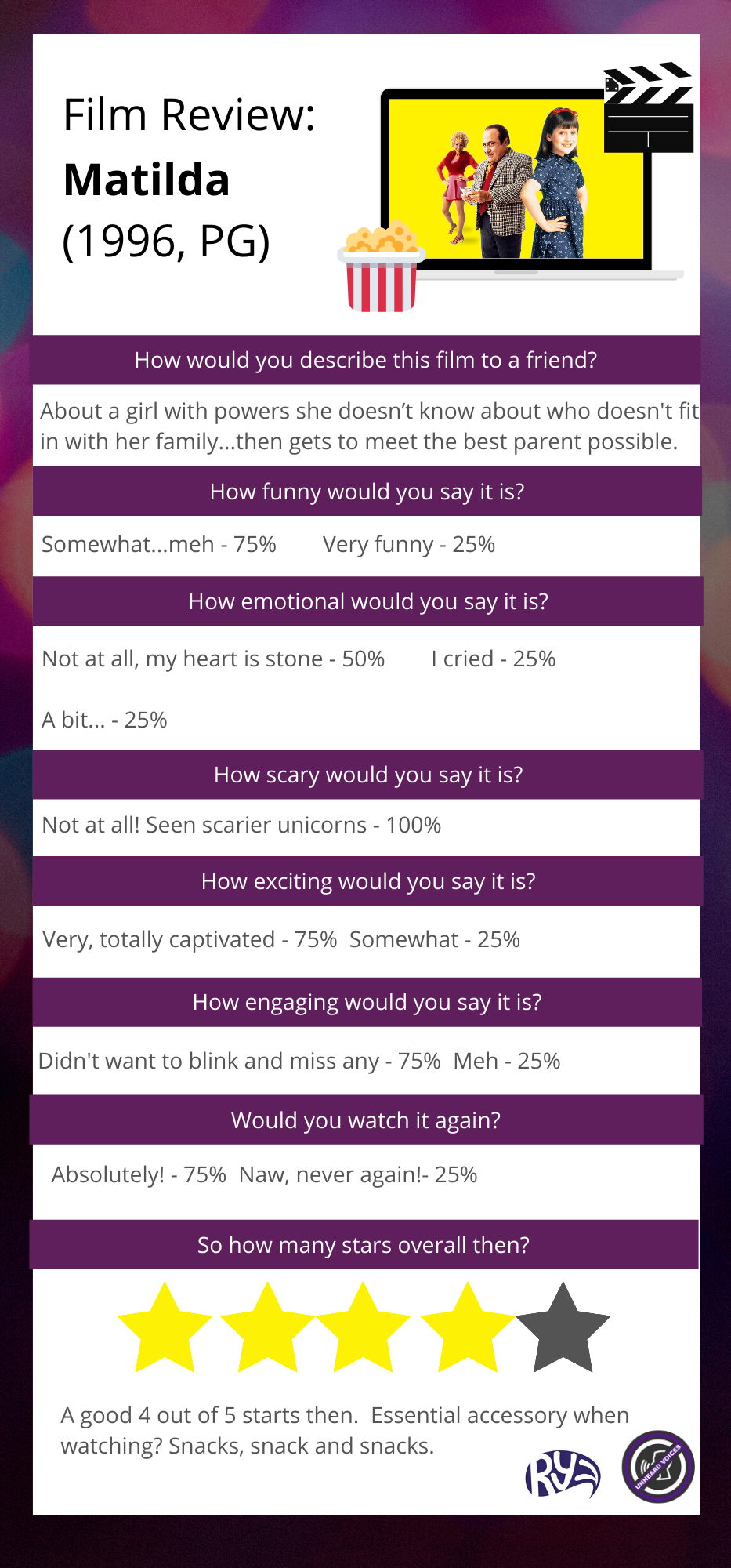 So do you agree or disagree? Let us know! If you want to submit your own review of any films to us and earn Young Scot Reward points, click here.