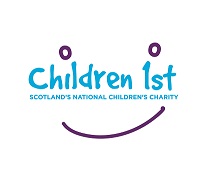 Children 1st deliver trauma recovery services for children, young people and adults across the Scottish Borders.  They support children or young people up to the age of 18 who have been impacted by any form of abuse or trauma.
Children 1st offer support to children and young people across the whole of the Scottish Borders, from age 3 up to 18.
They can help if:
Someone has hurt you or something has happened that was really scary
An adult in your family has been unkind by shouting, hitting, hurting or bullying…either towards another adult or to you
You no longer live with your family
There's something else you're struggling with…
If you choose to work with Children 1st, they will meet with you and someone you trust to explain what happens next. This would involve getting to know you and your family a little more to help them really understand what you need from them. You have a choice of where to meet staff and can choose somewhere which feels safe and comfortable for you.
It's not what you think – it's not something to be worried about, it's not awkward, you're not interrogated. You might feel like backing out but just persevere. – Advice from a young person that got support from Children 1st.
How will Children 1st help?
They help in lots of different ways and the children they meet all have their own plan to help make things better. Some of the things they do are:
Play
Art
Talking
Listening
Memory boxes
Life story work
Help with court
How do I get help?
Anyone can ask for help. Just speak to someone you trust and they can contact Children 1st to talk about what support you need or contact us yourself.