Presenting the next Lockdown Bucket List Bingo – Movies, the Netflix Edition!
That's right, a list of must see movies that are featured on Netflix that you might not have seen before and the members of RYV think you should! Why not see how many you have seen already and can catch up on now?
We've added in points values for each so we want to know how many points you rack up! If you complete a whole row of films either horizontally or diagonally we want to know that too as there could be some Young Scot Rewards points coming to you. Even more if you fancied writing a review of any of the films to go on these pages. Contact details are at the bottom.
Please note we advise that you check the age certificate of a film before watching to ensure it is appropriate for you.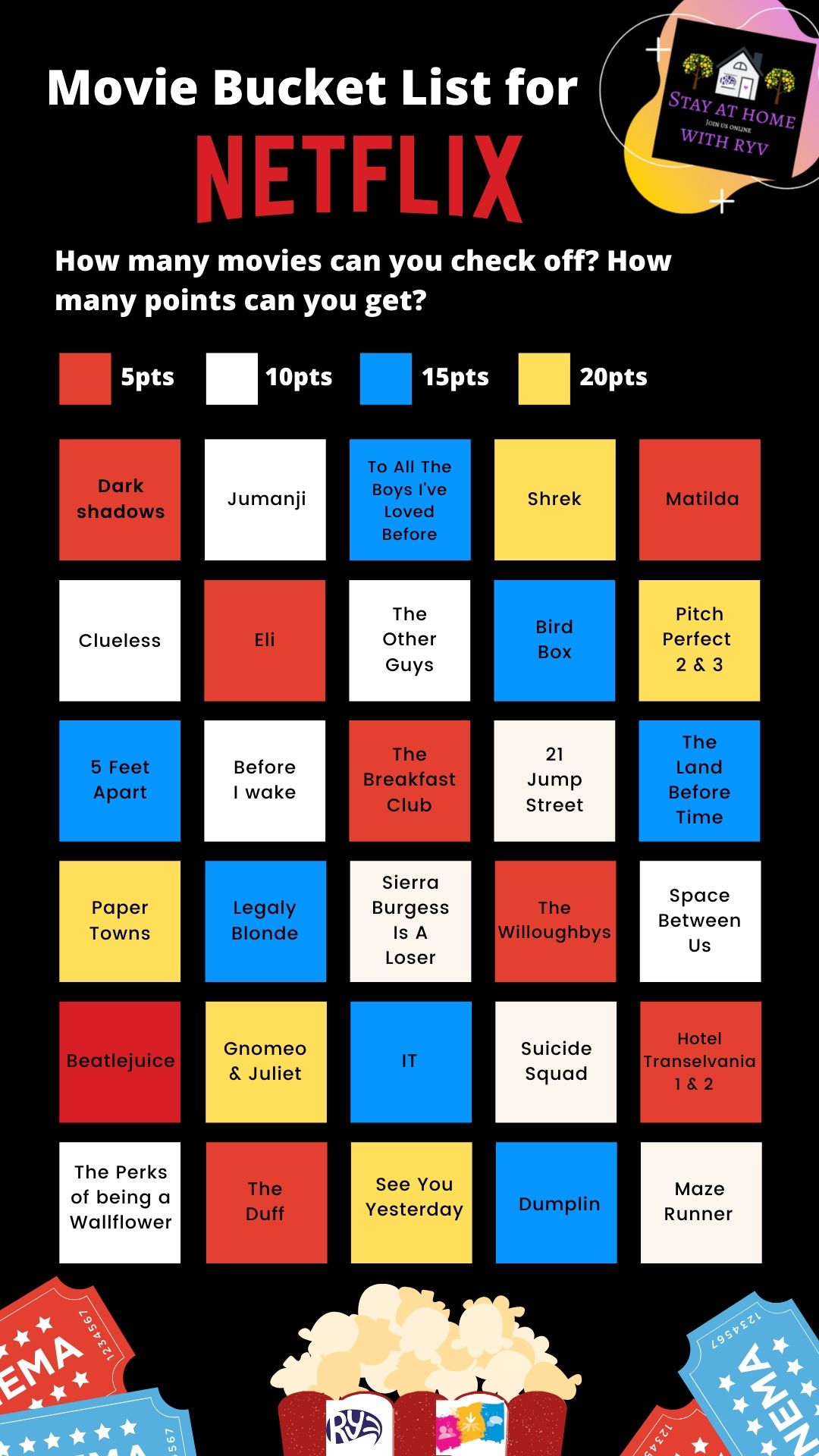 Let us know how you get on by visiting Young Renfrewshire on Facebook or by emailing youth@renfrewshire.gov.uk.
If you would like to review a film, give it a thumbs up or thumbs down, you can submit it using our easy film review form here and get Young Scot Rewards points for doing it! The film doesn't have to be one of the ones in our bucket list either.
Remember to make sure you get plenty of exercise in between watching films!
About Renfrewshire Youth Voice
Renfrewshire Youth Voice are supported by Renfrewshire Council's Youth Services. They are a charity made of and run by young people who want to use their voice to make a difference to their community and for other young people. They are currently holding online meetings and a programme of online activities called At Home with RYV. Interested? Email us at youth@renfrewshire.gov.uk for more info or visit the Renfrewshire Youth Voice Facebook page.