We're back from summer and ready to get back to promoting equality for young LGBT people in Inverclyde!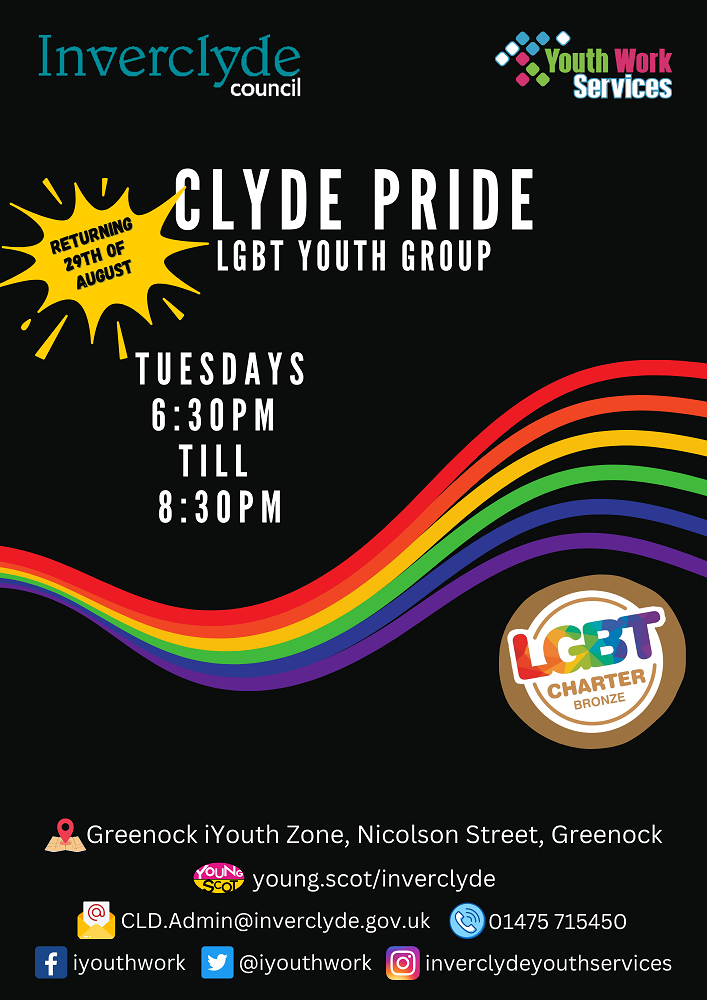 Our group is a mix of youth action, where we try to raise awareness of LGBT youth issues and look for ways to work with other organisations to improve things and a social space where you can meet other young people from the LGBT community.
The group runs on Tuesdays from 6:30 to 8:30 in the Greenock iZone on Nicolson Street. Feel free to contact us if you need further information.