What are care leavers entitled to in Scotland?
Did you know? A care leaver is a young person who left care on or at any time after, their sixteenth birthday.
Age 16 to 19
If you are a care leaver and are aged between 16 and 19 you are eligible for aftercare, and you should already have a plan for what support and advice you need and who is providing this. This is called a Pathway Plan.
If you don't have a Pathway Plan and you need support you should contact your local council.
Age 19 to 26
If you are a care leaver and aged between 19 and 26 you may also be eligible for aftercare. You should apply to your local authority to ask them to give you advice, guidance and assistance.
The local authority must then carry out an 'eligible needs assessment'. From this assessment they must make sure that any identified needs are met, and provide the advice, guidance, and assistance it considers necessary to meet these needs.
Eligible Needs Assessment
An eligible needs assessment must make sure that any identified needs are met, and provide the advice, guidance and assistance it considers necessary to meet these needs for the Care Experienced person.
If you are Care Experienced and still being cared for by foster carers, kinship carers or living in a residential house, you may be eligible to remain there up until age 21 under continuing care arrangements.
You have the right to remain if you and your carer agree.
Information on continuing care can be found on CELCIS website and Scottish Government website.
Local Services for Care Experienced Young People
There is currently no legal definition for 'care experience' in Scotland.
It is generally understood to mean a person who has been 'looked after' by their local authority for example, that they have been 'in care', at some stage of their life, for any length of time, no matter how short.
Care Experienced young people who require support should in the first instance contact their local council.
Each local authority decides how their services and supports are arranged so there are differences. They can assist you with things like learning to live independently, making decisions, managing your money, and managing relationships and employment. This can include practical assistance in an emergency such as:
Urgent help with money, food, or fuel
Money or vouchers for food or fuel
Clothes or household items
Contact your local council to find out what support they can offer if you are in need of urgent or emergency support.
Not everyone will feel comfortable contacting their council directly. Other organisations can also help and support you to make that contact and understand what support you can get such as Who Cares? Scotland and Scottish Throughcare and Aftercare Forum (Staf).
Find out more about these organisations below.
Support for Care Experienced People
Who Cares? Scotland

Who Cares? Scotland provides independent advocacy services for Care Experienced young people in Scotland. They strive to provide advocacy that helps young people feel respected, included, listened to, and understood.
📧 help@whocaresscotland.org
📞 0141 226 4441
Who Cares? Scotland also has advocates who can provide information about your rights, support you to express your views or speak on your behalf, help you to prepare or take part in meetings, Children's Hearings, and reviews, support you to share a concern or make a complaint, or help you access other services.
You can request advocacy support via the website, email or call the national office on 0141 226 4441.
Who Cares? Scotland Helpline

Who Cares? Scotland also has a Helpline which supports Care Experienced people of all ages by providing lifelong advocacy throughout Scotland. Who Cares? Scotland can support, signpost, and offer choice in relation to issues such as finances, housing, and connection.
The Helpline is open 12 noon to 4pm Monday to Friday, and is also open to parents, carers, family members and other professionals.
Call the Helpline on 0330 107 7540 or email here.
Staf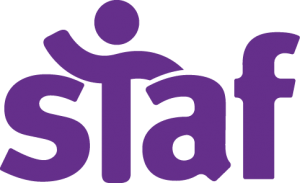 Scottish Throughcare and Aftercare Forum (Staf) is Scotland's national membership organisation for all of those involved in the lives of young people leaving care. Staf have a webpage dedicated to information on financial support for both care leavers and care experienced young people.
Support with Mental Health
For information and support about how to look after your emotional wellbeing and mental health go to the Aye Feel section of our site.
Support for Care Experienced Students
If you are a student and need support, you should reach out to your college or university.
The Student Information Scotland website also contains some useful information for care experienced students including sections on accommodation and Discretionary Funds.
The Scottish Funding Council website and the Student Awards Agency Scotland website also provide information for care experienced students including the financial support available when studying.
Accommodation for Care Experienced Students
If you are care experienced or estranged from your parents, your college or university may offer 52-week accommodation.
Lots of organisations can provide support with housing:
Discretionary Funds
A Discretionary Fund is money that your college or university can give to students who experience financial difficulty while studying. Care Experienced students, as set out on page 6 of the guidance, are a priority group for the fund.
You can receive Discretionary Funds in addition to any student loans and bursaries.
The funds can provide additional support with:
basic or essential living costs
accommodation costs
childcare costs
loss of employment
reduction in earnings
change in family circumstances that have affected you
Your college and university can often help in a range of circumstances. Contact them for more information.
These funds may also be called Hardship Funds or Emergency Funds.
Support for Care Experienced Young Parents
Early Learning and Childcare
If your child is 3 or 4 years old, you can access up to 1140 hours of funded Early Learning and Childcare (ELC) a year (around 30 hours a week in term time).
If you as a parent have experience of care, your 2 year old can also access funded Early Learning and Childcare. If you think you qualify or want more information, contact your local council.
Funded Early Learning and Childcare is available for 2 year olds who have experience of care.
This includes children who either:
Find out more about Early Learning and Childcare on the Parent Club website.
More information on help with pregnancy, expecting a baby and parenting can be found on the Ping section on the Young Scot website.
Five Family Payments
Scottish Child Payment is delivered by Social Security Scotland and provides financial support to low-income households with children.
The three Best Start Grants provide support at three key transition points in a child's early years. Best Start Foods provides pregnant women and families with children under the age of three with financial support via a payment card to purchase healthy foods. Parents and carers who receive certain benefits and tax credits are eligible to apply. Parents who are under 18 and, in some circumstances, those who are 18 or 19, do not need to receive any benefits to be eligible for the Best Start Grants and Best Start Foods.
Further information, including eligibility criteria and how to apply, is available online.
You can call Social Security Scotland on their Freephone number 0800 182 2222 Monday to Friday 8am to 6pm.
Support with Housing and Heating Your Home
Council Tax Exemption
Did you know? Care Leavers up to the age of 26 are exempt from paying Council Tax.
Guidance is provided by the Scottish Care Leavers Covenant.
Discretionary Housing Payment (DHP)
DHPs are administered by your local council. They consider the circumstances of each individual case when dealing with applications.
DHPs support tenants struggling with their housing costs where Universal Credit or Housing Benefit does not cover the cost of their rent.
Those in receipt of Housing Benefit or the housing element of Universal Credit who require further financial assistance to meet housing costs are eligible to apply.
An application can be made to your local authority for a DHP. Further information on how to do this can be found on your local council's website.
Help with Fuel Costs
If you are struggling to afford heating your home the Scottish Government Cost of Living website provides information on help with energy bills.
The Fuel Insecurity Fund is available to support anyone who is at risk of having to disconnect or ration their own energy use and anyone can be supported regardless of which type of home they live in or what fuel type(s) they use.
More information about the fund can be found through: 
Priority Services Register
The Priority Services Register (PSR) is a free UK wide service which provides extra help during power cuts or when there's an interruption to your electricity, gas or water supply. A cut to your service can be a worrying or difficult. Joining the PSR helps your energy/utility companies to provide support and additional services at this time. All the services are free. There may be a number of reasons why you might need this support and especially over this winter.
Their website will support you to sign up for the register or put you in touch with friendly and helpful staff that can answer your questions about whether you are eligible for the service and what support might be on offer.
Find out more about the Cost Crisis on our dedicated support page.
Other Financial Support
Scottish Welfare Fund
The Scottish Welfare Fund (SWF) provides two forms of discretionary grants for those on low-incomes and in need of support:
Crisis Grants to help meet immediate short-term needs arising from exceptional circumstances. For example, where an individual is facing a disaster or emergency situation, and where there is an immediate threat to the health or safety of that individual or their family.
Community Care Grants to help eligible people establish or maintain a home. For example, individuals who are leaving prison, hospital, residential care, or another institution, or those who are homeless or otherwise living an unsettled way of life.
Applicants should be aged 16 years or more, live in the local authority area in which the application is being made, and meet the initial eligibility checks. Grants provided by the SWF do not need to be paid back by applicants.
Local authorities have discretion over how the scheme is delivered in their area. This includes taking and processing applications, to fulfilment of grants. Those who would like to apply for the SWF should contact their local authority. You can find your local authority and their contact details here
Find out more about the Scottish Welfare Fund.
Job Start Payment
The Job Start Payment (JSP) is designed to help young people, aged between 16 to 24, or 25 in the case of a Care Leaver, who have been out of work for at least 6 months, meet the costs of starting a new job. You can spend the payment in a way that suits you. The payment could be used to cover costs such as transport, clothing, or equipment. 
Read more about the Job Start Payment.
You can apply:
Aberlour Urgent Assistance Fund
Aberlour's Urgent Assistance Fund can provide immediate relief to families with children (aged 21 and under) who are suffering extreme hardship. Families who are struggling to provide food, heating, and clothing for their children.
Applications to the fund must be made by a professional sponsor, such as a teacher, social worker, healthcare professional or charity worker.
Find out more about the Aberlour Urgent Assistance Fund.
Find out more about all of the different benefits available in Scotland.