Some Top Tips from Terri Simpson from the Angus Youth Media group.
Everyone knows that travelling alone for the first time can be extremely nerve wracking, and even if you've done it before, it can still be intimidating; especially as a young person.
As someone who spends hours a day on buses (the life of a uni student of course), I've had my fair share of experiences, from getting stranded to a delayed bus journey, so at this point, nothing phases me.
Here are some of my top tips: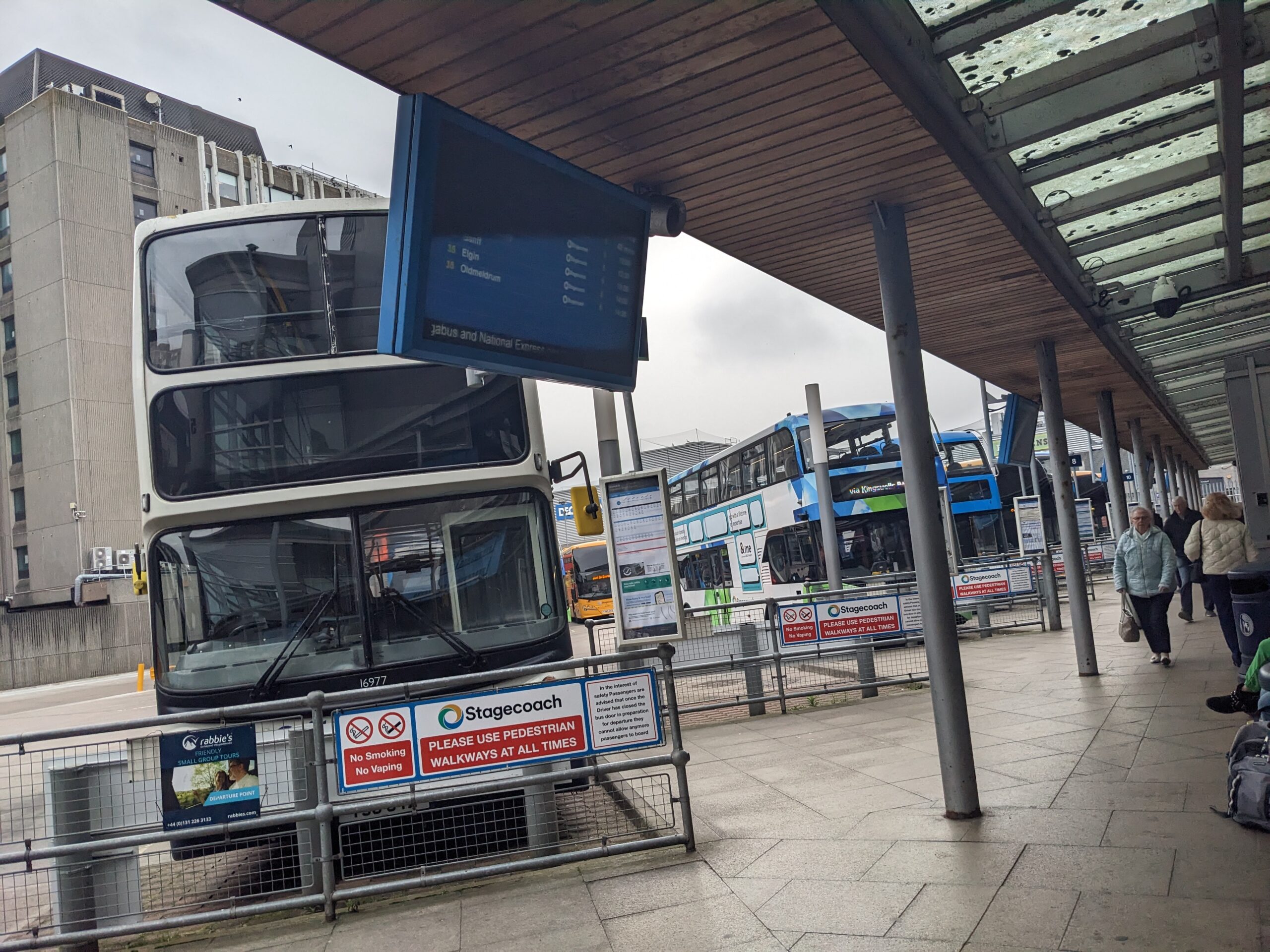 Always turn up about 5-10 minutes before the bus is due to come in.
The buses are very unpredictable and even if you show up on time for the bus to leave, you may just miss it. While the drivers often depart a few minutes late, sometimes they leave on the dot.
If the bus doesn't turn up on time, don't panic!
Most of the time, the bus is just late, so don't worry if the bus doesn't turn up on the dot. Leave it for about 10 minutes for it to turn up. If the bus still isn't there, either check the app to see if there are any cancellations, or ask one of the drivers if you are getting the bus from a station, they are normally happy to help.
If you have twitter, follow Stagecoach East Scotland
More often than not, any cancellations, delays or accidents are posted to the Stagecoach twitter before they are updated on the app. So if you're able to, have the app open on their page and keep an eye out for any updates on your journey.
Before setting off, make sure your phone is completely charged.
If you think your phone will die before you make it back home, make sure you bring a portable charger with you in case of emergencies.
Make sure you let someone know when to expect you home.
This is especially important if you'll make it home late, or are travelling far, make sure you send updates to someone at home. And if you can, allow a few emergency contacts to access your location while you are travelling.