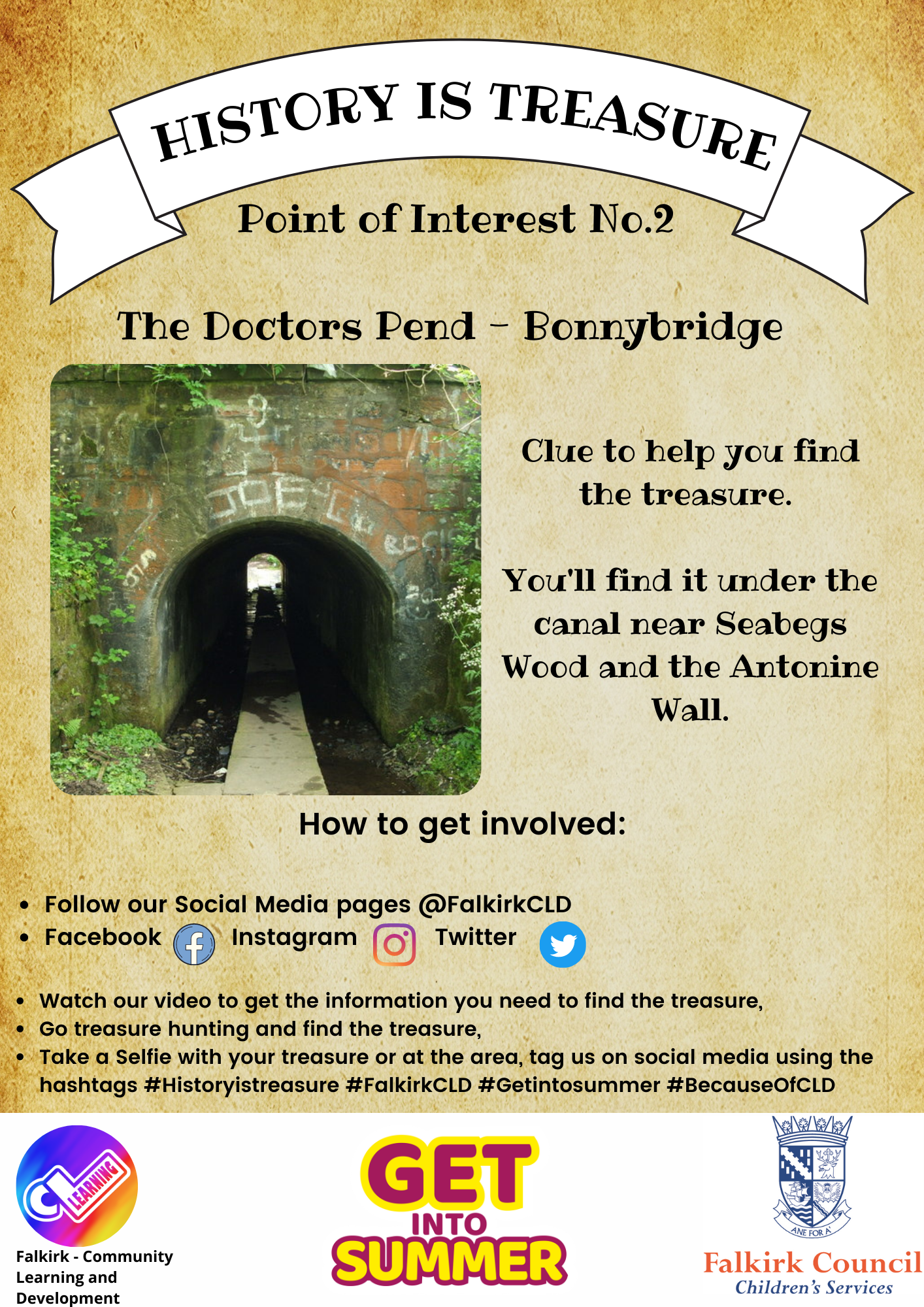 Welcome to Falkirk CLD's 'History is Treasure' History Treasure Hunt. Join us on an adventure to explore different areas across Falkirk Council. Find out about our points of interest by watching the videos and then go out to find the treasure at our points of interest.
This point of interest can be found below the Forth and Clyde canal near the entrance to Seabegs Wood in the town of Bonnybridge. What mysteries do this small tunnel hold?
Watch the video below to find out more about this point of interest.
Special thanks to Ben Allison, local tour guide from the Wee Glesga Tour Co for creating the videos for our History is Treasure Hunt.
For the next point of interest on the trail click here
Make sure you keep an eye out along the trail for your two Young Scot Rewards points codes! Scan both codes and you'll get 400 points and be entered to win a £50 Falkirk shopping voucher!
You can follow Falkirk CLD on Social media – don't forget to use the hashtag #historyistreasure