We're back from summer and our regular drop-in activities are back! The S1 drop-in is for all S1 students. Come join us for some fun activities and make some new friends.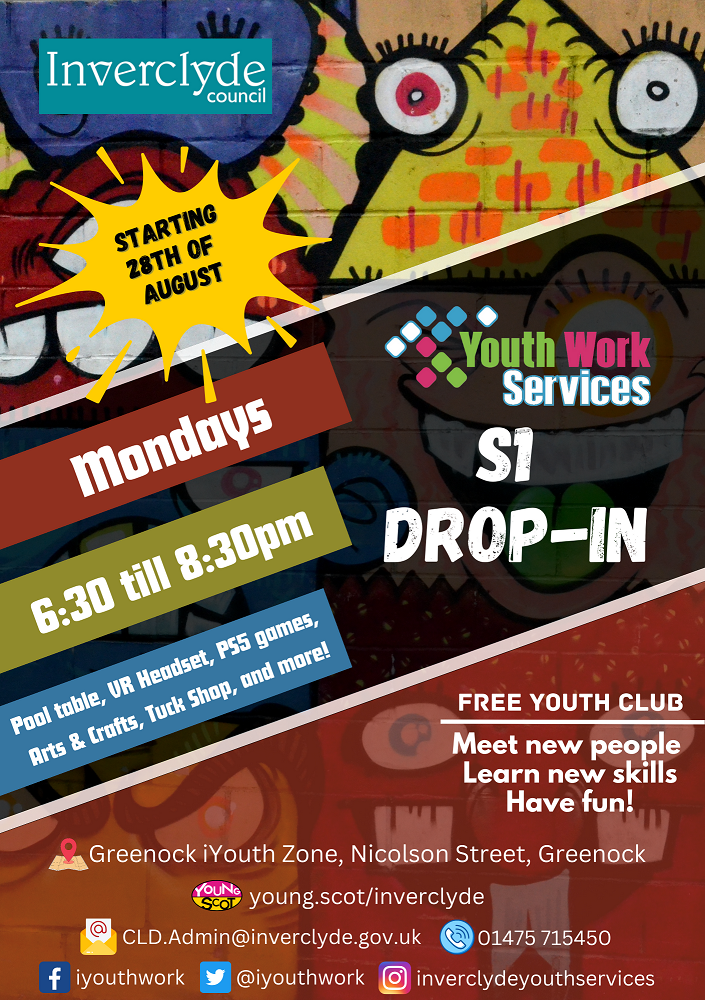 The drop-in group starts on the 28th of August and will run at the Greenock iZone on Nicolson Street in Greenock from 6:30 to 8:30 pm. We have all sorts of fun things to do including:
PS5
VR Headset
Pool Table
Music
Arts and Crafts
Tuck Shop
There's no need to book, just come on in!