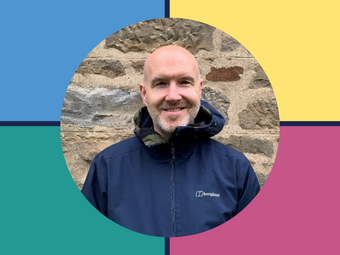 I'm Duncan, I am the new Arts and Culture Engagement worker based with Renfrewshire Council's Youth Services. If you are a care experienced young person or young carer who loves the arts and wants to get more involved in the arts and culture in Renfrewshire, you can contact me at the email address below and I'll be happy to chat with you about what you're into and let you know what's out there for you in your area. This could be:
Graffiti and Street Art
Film and photography
Music and sound
Fashion and textiles
Writing and poetry
Dance and performance
Comedy
Drawing and animation
Or, if there's something not on this list that you love and want to do more of, just let me know and I can help you get involved. Also, If you need financial support to travel to art events or funding to create your own art project, I can help you with this too.
What could you do?
If you are a care-experienced young person or young carer and want to create an artwork in a youth-friendly space please get in touch with me. This could be about an issue you care deeply about or just to make your space look cooler. You can contact me and share your ideas using the email below and I can get in touch for a chat.
You can visit this section of the Young Scot platform to find out more about The Promise, what is happening in Renfrewshire, how you can get involved, get tips from other young artists and more. Keep an eye out for new content and, if you have things you want to share here please get in touch.
Email: youth@renfrewshire.gov.uk