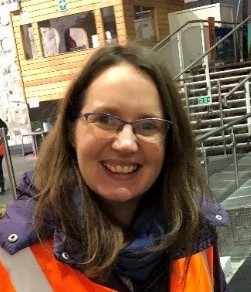 Name: Andrea McFarlane
Role: Youth Worker – Responsibility for Climate Team and DofE
Remits: Climate Team, Top of the Town Youth Provision, DofE.
Favourite travel spot – I recently travelled to Nice, France and loved it – would go back in a heart beat
Best thing about my job – the young people! They are amazing, it's such a privilege to know and work with them.
One celebrity you would like to have dinner with and why? Vanessa Nakate, a Ugandan Climate Justice Activist. What she has achieved and inspired others to achieve is incredible and so needed.
Keep in touch: