The digital world is a space where many young people from around the world can express themselves, develop their civic identities and communicate globally. It's a place where young people can feel connected to one another, no matter where they're based.
Research carried out by UNICEF suggests that it's more valuable for young people to express their political opinions and participate in democracy online than more traditional methods, though this relies on internet access being widespread in their country.
Young people are using online platforms such as TikTok, Twitter, Snapchat and Instagram more than ever to share memes, thoughts and feelings in pursuit of connecting to others across the globe.
Organising a global movement
Many of the 2019 Youth Climate Strikes around the world organised themselves online.
The digital world gave young people the chance to connect over an important issue that impacted them all. From Jakarta to New York to Edinburgh, young people walked out of school in over 112 countries by building a sense of community and solidarity online – even Young Scot joined in!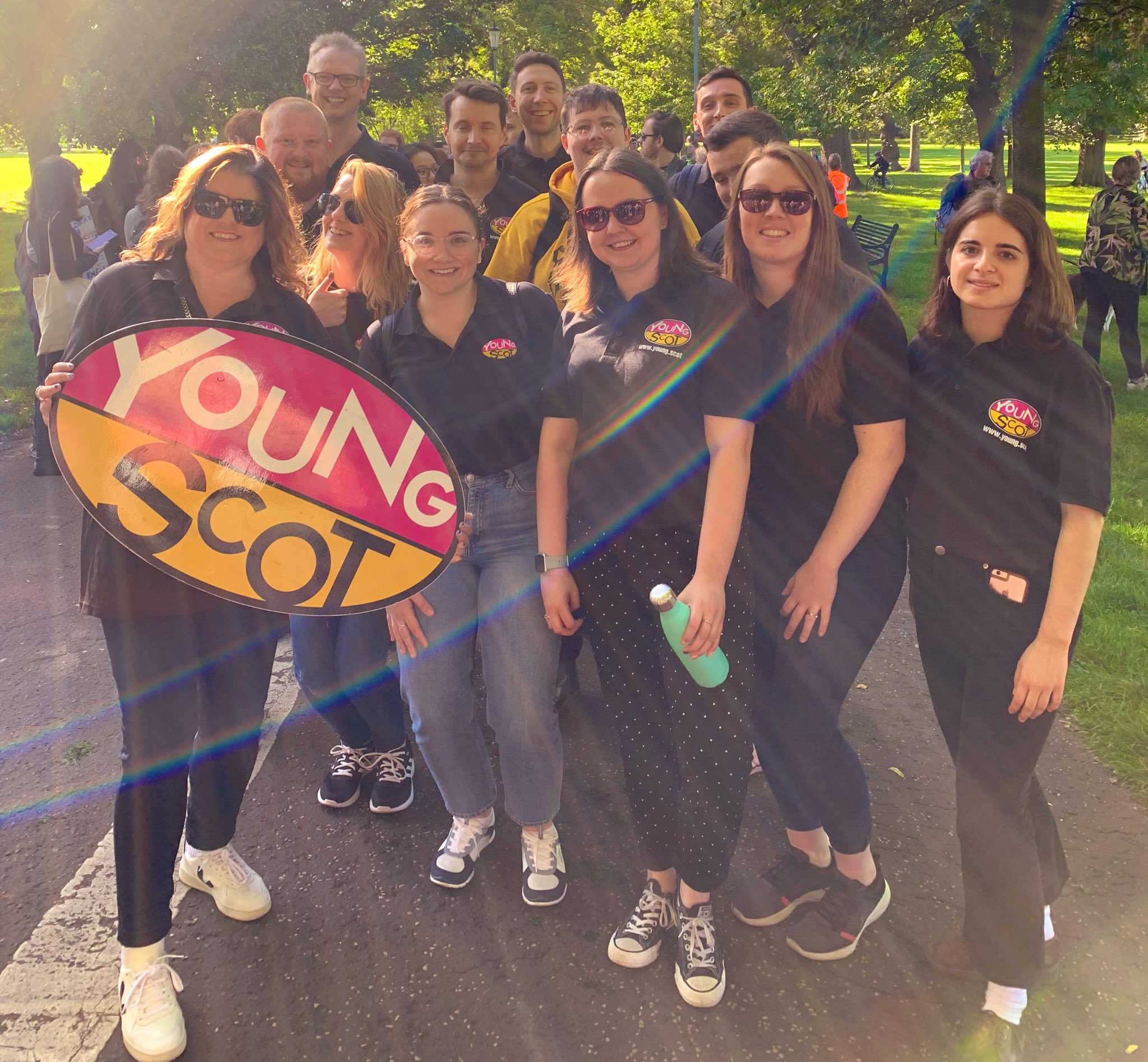 Image: Young Scot
Fridays For Future mapped out all the marches that took place. Even at the protests themselves, the internet was a central theme, with lots of protest signs referencing memes.
At the start of the coronavirus pandemic, Greta Thunberg urged young people to listen the science and take the protests from the streets to online. Isabella Axellson from Friday's For Future Stockholm told Vogue that they were missing classes and connecting with different activists across the world over video calls.
Moving to digital also gave young people the chance to get more creative with their protests by sharing their message through TikTok and instagram. Although everyone was stuck at home, the digital world gave young people the chance to still feel connected to the outside world and campaign on issues they cared about.
Using TikTok to share information
During lockdown, TikTok received the most downloads ever in one quarter (three months). It's been a useful tool for a lot of young people who have been able to connect with others, share how they were feeling and discuss important topics to them.
Attending events online
It's not just protests that were moved online – when theatres, concert halls and festivals had to be put on hold many of them took to the internet to stream what would have been.
Theatres such as The National Theatre, streamed many of their plays online for the world to see, connecting everyone over Shakespeare and beyond! In Edinburgh, although much of the summer festival buzz was missing, festivals such as Edinburgh International Book Festival and Edinburgh International Film Festival, live streamed talks and films to thousands.
Birds With Words, a open-mic night led by young people who had received the Young Scot and Creative Scotland Nurturing Talent Fund, took their entire festival online. Set across two days they hosted live streams on Instagram, Zoom and Facebook on topics that covered poetry, singing, cinema and a closing open mic night!
What about digital inclusion?
However, relying on the internet as a space to organise and protest often means that lots of young people will be left behind.
The importance of internet usage is outlined in the Sustainable Development Goals of the UN, where it is a global goal.
The UN believes that all countries need to work together to create a fairer society where digital inclusion is a focus.
The internet is an important space for young people around the world. It's a way for them to connect to global issues, build their civic identities and hold governments to account. Young people are constantly thinking of new and unique ways to voice their opinion, but the internet and the digital era connects them all.
If you're looking to use your voice to connect to others, check out YS Hive for opportunities to volunteer with Young Scot and our Get Involved page, for things to do.
Alternatively, if you want to know more about the Digital World check out our DigiKnow campaign.