From Friday 10th March, young people in West Dunbartonshire will be able to vote in Community Budgeting Phase 6 Participatory Budgeting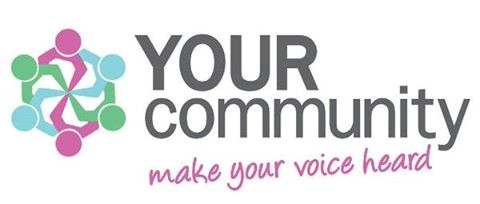 Projects from across the area have applied for funding of up to £5,000
Young people should use the voting.young.scot site to vote (From 10th March), but you should take time to read some of the project descriptions below so that you know who you are going to vote for.
When you get to the vote you will have to select EXACTLY FIVE PROJECTS.
You cannot put more than one vote on any one project, so you need to find five that you think are the best ideas.
The projects that have been shortlisted for the vote are below and presented in a random order for fairness.
29: 6th Clydebank Scout Group
New Kitchen
We serve the whole of Clydebank as we are the last Scout Group in the area since 12th Scout Group folded a few years ago . We have 3 age groups of young people being Beavers ( 5-8 year olds) Cubs (8-11year olds) and scouts (11-14 year olds). We were founded in 1939 and our hall was donated to us then. The Scout movement is a volunteer lead organisation with all leaders being volunteers. Our kitchen is needing updated to train all our our young people to have skills in the kitchen from maintaining the kitchen, cleaning, washing, preparing food and presenting meals in an individual basis and a group basis to ensure they can prepare meals at camps and holidays plus learn how to cope in life. There are 20 young people Within each group and 4 leaders per group totalling roughly 75-80 people. We would like to build a new kitchen which will be to the benefit of young people in Clydebank.
Amount: £5000
30: Alternatives Community-based Recovery
Knowetop Outdoor Youth /activities Pilot
Sessions at the horticulture project at Knowetop form part of the recovery programme offered by Alternatives to clients in its community-based and residential programmes. Our Into Nature programme of afterschool and school holiday sessions, runs from March to October and there is a range of outdoor activities, storytelling, and nature inspired art and crafts. We also work with schools, and to date 108 children from the 2 local primaries have taken part in our schools programme. This funding will be used to develop and deliver a programme of outdoor activities at Knowetop for 11 to 18 year olds, providing young people with opportunities to experience nature and take part in workshops to learn new practical skills. This project is aimed at young people between 11 and 18 years old from anywhere across West Dunbartonshire. Our programme to date has focused more on younger children, and we've identified a gap in our provision for this age group.
Amount: £5000
31: Awestruck Academy
Nothing to do in my community
Based in the heart of Clydebank serving all ages of our community from art classes, Music Making for adults, Music school for youths, creche area and toddler groups, Gaming, Pool tournaments, Fortnite and FIFA tournaments, Karaoke Club, Magic School, Cooking School for adults and Meditation classes. We are applying for funding for a special filming project that follows teens around their areas who keep saying 'Nothing to do.. or I'm bored'. This mini documentary film will be a week-long diary of times and places where they can access services in their local community. This will consist of community youth groups within the local area and highlight the activities on offer at certain times and days. We will work with our youth film making group to plan, write, film and edit the documentary as well as take part on screen. The youths within the Clydebank area will have a chance to join our filming group and take part in this fantastic project. This can benefit all the families who have youths that keep hearing.. 'I'm Bored and there's nothing to Do…'
Amount: £5000
32: Bags full of love
Bags full of love
Bags Full of Love is a charity operating in West Dunbartonshire for children in Foster & kinship care. We provide children coming in to care with a backpack filled with new essential items and clothing so that the carer does not have to rush out shopping and can spend quality time getting to know the child in their care, this also gives the child a chance to settle in their new home and have new items just for them which gives comfort on probably the worst day of their lives. The money will be used for buying stock for our bags and for as each bag costs between £70-£100 depending on the childs age. Last year we distributed 45 bags to children in West Dunbartonshire
Amount: £5000
33: Bellsmyre Digital
Tech Warriors (8-16yrs)
In this club 8-16 year olds will learn in a fun space filled with cutting edge technology. Sometimes they will be working with visiting experts.
We'll be offering youngsters in the area chance to learn new and exciting tech skills. We're keen to start up a 3D printing club – but with much more to it. 8-16 yr olds in West Dunbartonshire will benefit from this project.
Amount: £5000
36: Centre 81 Steering Group
Centre81 Young People's Club
Centre81 Steering group are based in Centre81 in Whitecrook and provide activities for local young people and their families. We try to provide consistent weekly sessions focusing on arts, sports, cooking, and other activities that provide not only fun but a range of soft skills and build relationships within our community. We are applying for funding to continue providing these opportunites for young people in 2023.
Amount: £5000
37: Clifftop Projects
Clifftop Projects' Performance Trips
We are a social enterprise engaging people in West Dunbartonshire with the arts. We are passionate about breaking down barriers, or perceived barriers, to participation. We work in areas of deprivation and with people with additional support needs. We will run a number of trips for young people aged 3-25 to see professional theatre/performance. Young people aged 3-25 from throughout West Dunbartonshire will benefit from the project. Our aim is to have 100 people attend the theatre as a part of this project.
Amount: £5000
38: Clyde Shopmobility
Clyde Shopmobility Boccia Group
We are a Shopmobility centre, based in Clyde Shopping Centre. We offer provision to people who may require assistance to get out and about, especially in the shopping centre. We are aware of the social isolation and want to start up a Boccia group which is suitable for people of all abilities and ages. We also want to encourage young people to come along. Boccia is a paralympic sport and we would look to join Disability Sports Scotland to get support from them.
Amount: £5000
42: Dumbarton Rock Recovery
Dumbarton Rock Recovery Pop up Pantry
The group is based in Concord CE Centre and has approx. 70-80 members. The group is based in Concord CE Centre and has approx. 70-80 members. The money will be used for the running of the group. Volunteer training, food for the pantry, expenses, activities, uniforms and team building activities
Amount: £5000
45: Fire Cloud
The Fire Cloud Youth Academy
FireCloud was started by a few young 'Bankies' in 2007. 16 years on, we work with 500 people annually from Whitecrook, Drumry, Linnvale, Parkhall, Hardgate, Faifley, Dalmuir, Old Kilpatrick, and Duntocher (and another 2500 people across Glasgow). We are based in Our Holy Redeemer Church House, Clydebank. We will use the money to employ a sessional youth development worker to help grow our current youth work into a sustainable 'academy' style programme for teens (11-18). 11-18 year olds in Clydebank and the surrounding areas will benefit from this funding as will the families of the teen participants, the adult volunteers who help deliver the programme and the wider community. If our young people are given a chance to be a force for good in our community then the ripples of that goodness will affect the whole community.
Amount: £5000
46: Food for Thought
Foodbank
We are a foodbank serving West Dunbartonshire, our main office is based in Dumbarton. We provide support to children and families affected by poverty and food insecurity in West Dunbartonshire. We will use this funding to continue to buy food stock for the foodbank and continue our community soup project.
Amount: £5000
9: Golden Friendships
Outdoor Activities
We are based in Dalmuir at Golden friendships club. We have 500 + members. Our weekly activities include Arts and crafts, Drama, karaoke, Dinner clubs, Bingo clubs, Entertainment, Dancing, Singing. We also have a campaign tackling loneliness and are currently planning outdoor activities and bus trips. Gardening is one of our newest activities.We will use the money to make our new gardening plot accessible. For all. We want to make it wheelchair friendly put in raised bed and other necessary requirements to make gardening available to all. The funds will benefit the members and we will also use some of the money towards our outdoor activities where we will need to travel.
Amount: £5000
10: Haldane Youth Services
Happy Minds
Haldane Youth services is a grassroots community project. Happy Minds project would like to develop and encourage our children and young people's emotional and physical wellbeing by participating in a plethora of activities and events throughout the year.These activities will empower children and young people to have their say regarding mental health and wellbeing, participate in group sessions and provide them with transferable skills. This will allow the members to boost their confidence and self-esteem, enable them to build their own toolkit with the necessary steps to understand, manage and cope with mental health and wellbeing issues. Enabling young people to move from adolescence to adulthood. Most of these sessions will take place within our building on a weekly basis throughout the year.This will benefit our current. . We will also encourage parents and friends from the local
community to volunteer with our projects, providing training where required, hopefully building on their mental health and wellbeing
Amount: £5000
12: Made with Love (JMJ)
Mad with Love (JMJ)
We are a non-profit Community Project run by 3 members and our Project We run this Project from home and have no overheads.
We apply for Grants and accept donations to help families in need. Every penny donated is used to help families in Clydebank facing food insecurities. We work closely with all Head Teachers of the 17 Schools and also 3 Nurseies within the area. We also liase with the Support Team from Working4U who also identify families that are in need outwith the school system. We apply for numerous Grants and ask locally for donations. We are trying to give vouchers out as often as we can and at present we give out vouchers before most school breaks. We also provide extra vouchers to schools so that they can purchase breakfast bars or snacks for children who would otherwise go without.
We will buy 167 £30 Aldi Vouchers. this will benefit families who live in Clydebank area.
Amount: £5000
14: Mini Messy Monsters
Mini Messy and Monsters Children at Play
At Mini Messy Monsters we provide messy and sensory place for all children as children with ASN could come and the parents could relax due to there being no "structure" to messy and sensory play so children were not seen as being "naught and disruptive" !. We hope in the near future to put on more days during the week also, the best thing about class is that we are accessible for all children and families in particular who have more than one child have somewhere they can take all their children at the same time, classes are normally for the dreaded terms "asn children" or "mainstream children" and at our classes we do not believing in separating children and all children should play together! The problem is unfortunately there is not many places that are accessible for all children.
Our numbers vary each session but we can take up to 40 children per session. The monies will be spent on buying accessible Messy and sensory equipment for all children, along with helping us to provide our new Makaton song and story class and accessible dance class for all children.
Amount: £5000
16: Our Holy Redeemers Primary School Parent & Teacher Forum
Wellbeing Improvement Project
OHR Parent and Teacher Forum consists of parents who volunteer their time alongside teaching staff to raise funds to be able to provide improved wellbeing and education for the children within the school and wider community of Whitecrook/West Dunbartonshire.
We meet monthly in person within the school premises to discuss and support current initiatives within the curriculum whilst planning events/funding applications that will allow us to financially assist in enhancing the education and wellbeing of our young children.
pue hope to purchase replacement gymnasium equipment as the current apparatus was installed in 1980, 43 years ago when the school was first built. This will benefit Children who currently attend OHR Primary School. We will also be able to offer use of the facilities wider within the community to support the wellbeing of other children/adults with West Dunbartonshire.
Amount: £5000
17: Police Scotland Youth Volunteers
Police Scotland Youth Volunteers
Police Scotland Youth Volunteers are a voluntary organisation, led by Police Scotland and encourages our young people to achieve the best that they can be.
Each group can support up to 24 young people who are mentored by adult volunteers and our aim is to engage with the young people of West Dunbartonshire, release their spirit of adventure and support the local community through various initiatives.
During our evening sessions, our volunteers learn about First Aid, Water Safety, policing, partnership working and the various charities that support their local communities. This develops their skills and confidence and are then put to the test by assisting with voluntary hours at local organisations, events and fund raisers. We also encourage our volunteers into peer-education such as 'No Knives Better Lives' and 'Keep Safe Scotland'.
Each young person can achieve Saltire Award certificates for their voluntary time and accredited qualifications and awards
The money provided will allow for young people, from all backgrounds, to join without any restrictions or barriers, (financial or otherwise). Each volunteer must wear a uniform when attending at organised events and although every effort is being made to recycle uniform. Funding is required for the purchase of individual uniform items which both the youth and adult volunteers are required to wear. A full uniforms and suitable footwear for registered volunteers can cost in excess of £150.00 per person.
Amount: £5000
18: Silverton summerplay
Silverton summer play 2023
Silverton Summerplay was a group set up over 25 years ago by a group of parents with children at Knoxland Primary, Braehead Primary and St Patrick's Primary to give the children in p4-p7 a week of fun activities in the summer. We are now a committee of 12 volunteer parents from the 3 primary schools who continue this on an annual basis. We meet as a committee every 2 months to plan fundraising events and also the fun week. Our fundraising consists of discos for over 100 children as well as an annual bag packing in a local supermarket. These funds are then used to book a fun day at Knoxland and various days out visiting parks and amusement parks. This funding will be used to cover the costs of the coaches we hire for the trips and also towards the park entrance for the children. All families who take part in the summerplay week will benefit. The cost of the week has been £50 and any additional funding would help to keep the cost of the trip to this level with the cost of the buses increasing over the last few years.
Amount: £5000
19: Skylark IX Recovery Trust
Skylark IX
Skylark 1X Community Rowing School
The WW2 Dunkirk little ship, the Skylark IX's story of hope and resilience is what inspires all of our Community Engagement activity, alongside the people we work with. Weekly, five adults in recovery and one retired community member participate in our boatbuilding programme based in the Denny Tank Museum, Dumbarton.
We also have 14 members of the community who engage weekly in our textile group based in the Lennox Evangelical Church.
Over the past few years we have continued to engage with young people in schools and local community centres, as well as running our own youth sessions outside, locally, all around West Dunbartonshire.
Our regular Community Engagement activities helps to reduce social isolation, and creates opportunities for skills building in a meaningful, inclusive, therapeutic and collaborative way, developing our Skylark IX Crew Culture, which makes everyone involved feel a part of something for their collective or individual goals and aspirations.
We intend to have Skylark IX Rowing School Summer sessions running twice weekly for 6 weeks through July and August 2023, specifically targeting young people ranging from ages 12-25. These sessions will be based out at Balloch on Loch Lomond and the River Leven at our base by the Maid of the Loch. We will utilise funding to bring in support and expertise from partnering organisations such as Royal West Amateur Rowing Club, alongside our own team of trained volunteers from our current programmes/rowing school members and employ a sessional youth worker to support the logistics and operational support of the project engaging with the young people too.
We will purchase any necessary extra water safety equipment (i.e. life jackets) and buy materials for our boatbuilders to produce smaller oars. We will also utilise a bit of contingency for any other potential amendments to our wooden boats or adjustments that may need to be resolved in the workshop, to ensure our boats are fully accessible for any young person wishing to be participate. This will be a free activity for young people, where they will be supported with safe travel where required, to and from our sessions, and we will help tackle holiday hunger by providing ample amounts of healthy breakfasts, lunches, water and snacks for all involved.
We will also purchase Crew T-shirts and beanies to gift to the young people involved, to evoke further becoming part of "The Skylark IX Crew".
Amount: £5000
22: Strathclyde Autistic Society
SAS Club
We are based in Centre81 in Clydebank, we run an art and sport club on a Friday night and Saturday morning this service is for children who have autism, siblings are also welcome. Parents have an area provided for parents who want to stay and chat through the sessionsWe will use the funding to expand the group to meet the demand as we are getting new referrals weekly. This will benefit Children and families affected by Autism.
Amount: £5000
24: Vale of Leven Football & Athletic Club
Reduce training costs for parents and pay for training venue to alleviate financial burden in families due to the cost-of-living crisis
We are a Football Club with a youth Academy based in Alexandria, we have 252 playing members and 52 non playing members. The money will be used to help with the cost of facility hire and to relieve the financial burden in families due to the cost-of-living crisis. This will benefit Our members within our community
Amount: £5000
26: West Dumbartonshire Community Foodshare
West
West Dunbartonshire Community Foodshare
WDCF provides support to anyone affected by poverty and food insecurity in West Dunbartonshire. We provide Emergency Food Parcels, a School Uniform Bank, a Babybank, School Holiday Brunch Bags, a Christmas Toybank and an Emergency Fuel Project. We provide support by home delivery, delivering across West Dunbartonshire 5 days per week. Our Emergency food Parcels include ambient food, fresh and frozen food, toiletries, household, Baby food/milk/nappies, and pet food; and each parcel contains enough food for 7 days for the household. The funding will be used for Charity operating costs. This will benefit anyone living in West Dunbartonshire who is affected by poverty and food insecurity.
Amount: £5000
27: West dunbartonshire Youth Council
West Dunbartonshire Youth Council Summer Buzz
The West Dunbartonshire Youth Council (WDYC). WDYC was formed in 2019 as young people identified the need for a local Youth Council. The group is youth led, with all board positions filled by young people. Currently WDYC have meetings most weeks with the average attendance of 13. Each year, the members of the WDYC consult local young people in West Dunbartonshire to ask them what issues affect them. The responses to this consultation then form the basis for the campaigns of the WDYC for the following year. In the past year, WDYC have campaigned for young people's employability, avalibility of mental health servies and protection for young people while online.
The West Dunbartonshire Youth Council (WDYC) aims to facilitate and host meaningful and fun activities for young people in West Dunbartonshire during the 2023 summer school holidays. Such as healthy cooking and music lessons. Our project will primarily work and benefit young people who live in West Dunbartonshire.
Amount: £5000
25: Vale of Leven Trust
Cycle Leadership Programme
The Vale of Leven Trust (VOLT) is a charity based in the Vale of Leven Our current staff base is located in Mitchell Way in Alexandria Town centre and we have two projects providing activities for residents of West Dunbartonshire.
Our Active Travel Hub offers a range of ebike cycling activities from absolute beginner lessons to group led rides via a range of routes including Glen Fruin, Levengrove, Croftamie and Horseshoe with our experienced Our use of ebikes provides more opportunity for people of all ages and fitness levels to take part. We also offer activities such as bike maintenance sessions. Health and social walks are a regular activity on offer from the Hub and VOLT supports participants to become more active and connect socially. Volunteering opportunities are available leading to qualifications in cycle and walk leader training.
We are in the early stages of creating a Weekend Calendar of Activities and currently offer the "Sunday Social" weekend activities of line dancing and bingo. Funding will be used for a 12-week training programme targeting young people aged 16-24 years old living in West Dunbartonshire. This is for any young person interested in learning more about cycling and being qualified to lead or assist in cycle rides. There is the potential to assist and be involved in volunteering roles and possibly employment.
Amount: £4999
39: Clydebank community Sports Hub
Friday Night Sport
Clydebank Community Sport Hub (CCSH) was formed in 2012 when 4 local sports clubs came together with the vision of creating a hub facility that would not only provide a home for the clubs but also deliver a variety of outcomes to benefit the wider community. Our project will provide sport and physical activity sessions and workshops on Friday evenings at Clydebank Community Sport Hub for young people aged 11-16 years. The main beneficiaries will be the young people who engage in the project. We will advertise the project through the existing clubs and partner organisations and also ask other local organisations and schools to promote the project.
Amount: £4966
47: ClydebankFC 2009's
Monthly cost of fees
We are a Youth Football team based in Clydebank, part of the Clydebank FC set up. We have 19 boys who currently play with the team and 3 coaches. We train two nights a week and play games on a Saturday. We have been together since the boys were 5 years old and are now in our 9th year together as a team. We will use this money in the current climate and cost of living crisis we will cover the monthly fees that the families have to pay each month to the club £30 each player. As we have 19 boys this will cover 9 months of fees. This will benefit the families and boys in the team.
Amount: £4860
23: The Big Disability Group
Creating Pathways one to one tutoring
We are based at 627 Dumbarton Road, Dalmuir, Clydebank G81 4ET.
We have 748 members. Normal Group Activities include, Knit + Natter, We Care We Share (Carers Group), Loss of Mobility Support Group, Jewellery Group, Focus Groups, Autism Support and Discussion.
Welfare Rights, Disability Rights, Legal Advice, Debt Advice, Energy Advice, Blue Badges, Disabled Bus Passes.
We provide all supports for all disabilities/ long term conditions and age groups. We are delivering one to one tutoring in various subjects to help give young kids a better chance at doing well in their subjects at school and to have the same chances of successful employment when they leave This service is aimed at any young person at school age, for those who are still at school and those who have left school early and feel that there is nothing on offer for them, we want to show them that they can still complete their education and have the same chances at a bright future and career, by getting further education without the pressure of a classroom environment, and in privacy away from any distractions. .
Amount: £4800
11: Knoxland Parent Council
Enhancing Digital Accessibility
We are a parent council of approximately 15 members supporting 350 pupils within the school. We do this by meeting regularly with school senior leaders to discuss school issues and ways the parent council can support the school. We do regular fundraising that helps to supplement school funds, which are used to enhance the children's educational experience. Fundraising is done through events such as Christmas and spring fairs, bounce-a-thons, sponsored walks. The money will be used to purchase Chromebooks for Knoxland Primary School. This will benefit all children, teaching and support staff within the school environment, giving them access to a wider range of resources and digitally enabled lessons.
Amount: £4600
7: 1st Glen Lussett Scout Group
Green, Safe and Warm
We run our Scout activities from the Scout Hall, Old Kilpatrick. We currently have 82 members within the group.The weekly meetings are structured to allow time for play and learning new skills through organised and approved badge work. If we were successful in our application, we would like to replace the current Xpelair fan heaters with a Mitsubishi Heavy Industry 10KW R32 multi-split air conditioner unit. This unit uses lower GWP refrigerant. Therefore, this new unit would substantially reduce our energy consumption, provide a cleaner air source as well as cutting our carbon footprint. In addition to the use by the whole of the Scout Group the facility is also used by other community groups including, a local theatre group, toddler's music group and a ballroom dancing group.
Amount: £4500
35: Bonhill Community Garden
Community Garden
We are a community group based in Braehead, Bonhill. We currently have 25 members and are open to volunteers from other groups, schools and nurseries to join. Improvements to Community seating Area, Create Light, Physical Activity to garden users. Improve shelter areas.
Amount: £4129.14
21: St Mary's Primary School Parent Council
Enhancing our outdoor learning environment
St Marys Primary School, Clydebank, G81 6DL. We, The Parent Council, are made up of 4 core elected members however parents/carers and automatically invited when their child is enroled in the school. We aim to raise funds to help enrich the childrens learning.We would improve one of our playgrounds which is delapitated and has a lack of resources to benefit the childrens social, emotional and physical well-being. Approx. 400 children in the school and attatched nursery will be able benefit from the improvements.
Amount: £4112
8: Gavinburn Parent Council
Gardening Project
We are Gavinburn Primary School's Parent Counci who meet on average once a month and our aim is to help promote partnership between the school, its pupils, its parents and the community. We develop and engage in activities throughout the year which support the school, education and welfare of the pupils. We identify and represent the views of parents on not only the education provided by the school but any matters affecting the school, education and welfare of the pupils. We strive to increase social and well-being opportunities for our pupils and community. We would like to fund the purchase of outdoor wear for pupils of Gavinburn Primary School. We will purchase waterproof jackets and trousers, fleece jackets and wellington boots to allow more outdoor learning for the pupils. Gavinburn encourages as much outdoor learning as possible and considers itself to be an "outdoor" school.
Amount: £3800.88
15: National Autistic Society Scotland -WD Social Group
West Dunbartonshire Social Group
Our Social Group brings together autistic people (aged 18-35) from across West Dunbartonshire. The group reduces social isolation among autistic people living locally, and supports them to become more active in the community. Our Social Group is run by a specialist support worker and 3 volunteers. The grant would cover the costs of the staff involved, plus a range of social group activities. This will benefit up to 15 autistic people aged between 18 – 35 years who live in West Dunbartonshire.
Amount: £3696.43
34: Benview Resource Centre
Peak Performers
Ben View Resource Centre is a charity based in Dumbarton. A weekly group for young people aged 8-15, providing a variety of sports and physical exercise. We will also be educating young people on the importance of physical movement for mental health. We will be offering a variety in the hope that each young person finds a sport which they enjoy and will continue out with the group.
Amount: £3560
28: 2nd Vale of Leven Brownies
Adventure Pack Holiday
We are an extremely busy and active Brownie unit that is part of Girlguiding Scotland. We are based in Bonhill, Alexandria and run our unit from within Bonhill Church every Monday evening for 2 hours. We currently have 41 girls registered at the unit and our aim is always to provide them with a fun-packed and varied programme. We would use any money granted towards our annual 2-night adventure pack holiday to PGL. These trips are extremely popular with the girls, they absolutely love them and get so much from them. PGL offers fantastic value for money and an even more amazing range of activities and it is so lovely to see them tackle challenges outside of their comfort zone that they never thought they could ever do. Everyone who will get the opportunity to attend the trip will benefit greatly in some way or another but the real beneficiaries would be the parents or guardians of the girls who wouldn't normally be able to attend a trip like this due to financial pressures.
Amount: £3000
13: Milton Village Community Group
Milton Village Homework Hub
We are based in Milton Hall King Georges V Playing Field, Milton, Dumbarton
9 Committee Members, 10 to 15 children and young adults attending the Homework Hub.
We will purchse Essential homework supplies –
5 Chromebooks + cases + mouse;
One year WiFi payment
One year supply of ink for existing printer
One year supply snack and drinks
One year supply heating, lighting, water, insurance, cleaning materials and sundries. This will benefit Children and young adults living in our community. This group will offer and assist young adults embarking on their journey to and throughout Secondary School as well as younger children attending Primary School to do their homework in a supported focused environment. It will take place when they return to the village after their day .Before starting any work and where the weather permits they will have a short time for a snack, play and activity outdoors. We aim to start the Homework Hub in January 2023 running weekly throughout each school term. The funding will be used immediately to purchase much needed equipment to allow the children and young adults to access their school homework remotely as all homework is accessed online. Parents will also be able to access and assist children using these devices when required.
Amount: £2952.85
40: Dalmuir Barclay Church Mini Youth Group
Eco Project
The group are based at Dalmuir Barclay Church and consists of children from P4 to S6 from different schools in the local area. There are approx 25 in the group. Our Mini Youth Group (P4 to S6) are trying to encourage everyone in the community to be more eco friendly aware by running special eco fun days in the community. Anyone from the local community will be welcomed to take part.
Amount: £2500
41: Dumbarton Academy Parent Council
Improving Wellbeing – Sports Clothing
We are a newly formed Parent Council. We represent the entire parent forum of Dumbarton Academy, and seek to improve educational and social experiences for all pupils at the school. We are committed to reducing inequity and in promoting recovery from the pandemic through opportunities to improve the Health and Wellbeing of our young people. We will establish a Sports Clothing bank within Dumbarton Academy, thus widening access to sports and wellbeing activities for young people and ensuring equity of opportunity. We don't want any young people to miss out on health and wellbeing opportunities due to cost. The 605 pupils at Dumbarton Academy will benefit.
Amount: £2209.74
44: Duntocher Black Stars
Duntocher Black Stars Disability Football Club
We have 56 members we are based in antonine sports centre Duntocher and hub ce centre clydebank we provide football training and games for kids 6 to 60 we play in pan disability league or aim is to get kids out and play football meeting new friends. The funding will be used for Training equipment hall hire and transport to games.
Amount: £2000
43: Dumbarton Shoto Budo
Train 4 Less
Dumbarton Shoto Budo is based out of the Concord Community Centre in Dumbarton. At present our group
consists of approximately 30 members made up of people aged between 5 and 62. Our primary focus is Self-Defence and all of our sessions are developed around this. This funding will be used to cover the cost of renting the hall and our participants memberships and insurances which at present is our biggest expenditure.
Amount: £1950
20: Somewhere in Between
Somewhere in between
Working in schools, colleges and other organisations we work alongside young people the Autistic Spectrum who may not fit the We aren't school, we aren't church, we are somewhere in between. We can help individuals, parents and those who work and live around folk on the Spectrum and if we can't help we will point people in the direction of those that can. We will use the funding for Developing and paying for our website so people can access help and ideas, travel, equipment and getting this activity of the ground properly. This will benefit Individuals and their parents, as well as organisations such as schools, Churches and all those working with folk on the Spectrum. Examples of our work can be found on our website.
Amount: £500