What are they?
Scottish Highland Games are events that take place in outdoor spaces across Scotland. They usually have traditional Highland sports such as the caber toss, tug o' war and the hammer throw but can also have things like Highland dancing and music, food and craft stalls, and games.
They can also include livestock events, parades and other competitions. Some Highland games may continue into the night with live music, ceilidhs and discos.
Although they started in the Scottish Highlands, events now take place across Scotland, so wherever you are there is most likely one taking place close to you!
Some Highland Games begin in May but most events are in July and August, with the last running towards the end of September. Most events take place at the weekend so you don't need to worry about studies or work getting in the way!
Caber toss
The caber toss may be what the Highland Games is known for by most people. A full length log is stood upright and lifted by the competitor using both hands under the bottom of the caber to rest against their body. They then have to run forward, before tossing the caber into the air so that it turns end over end with the upper end landing before the end originally held by the competitor hits the ground.
The aim is for the caber to land in line with the original run. If it is straight the toss is said to be in the 12 o'clock position. Competitors are judged on how closely their toss lands to 12 o'clock.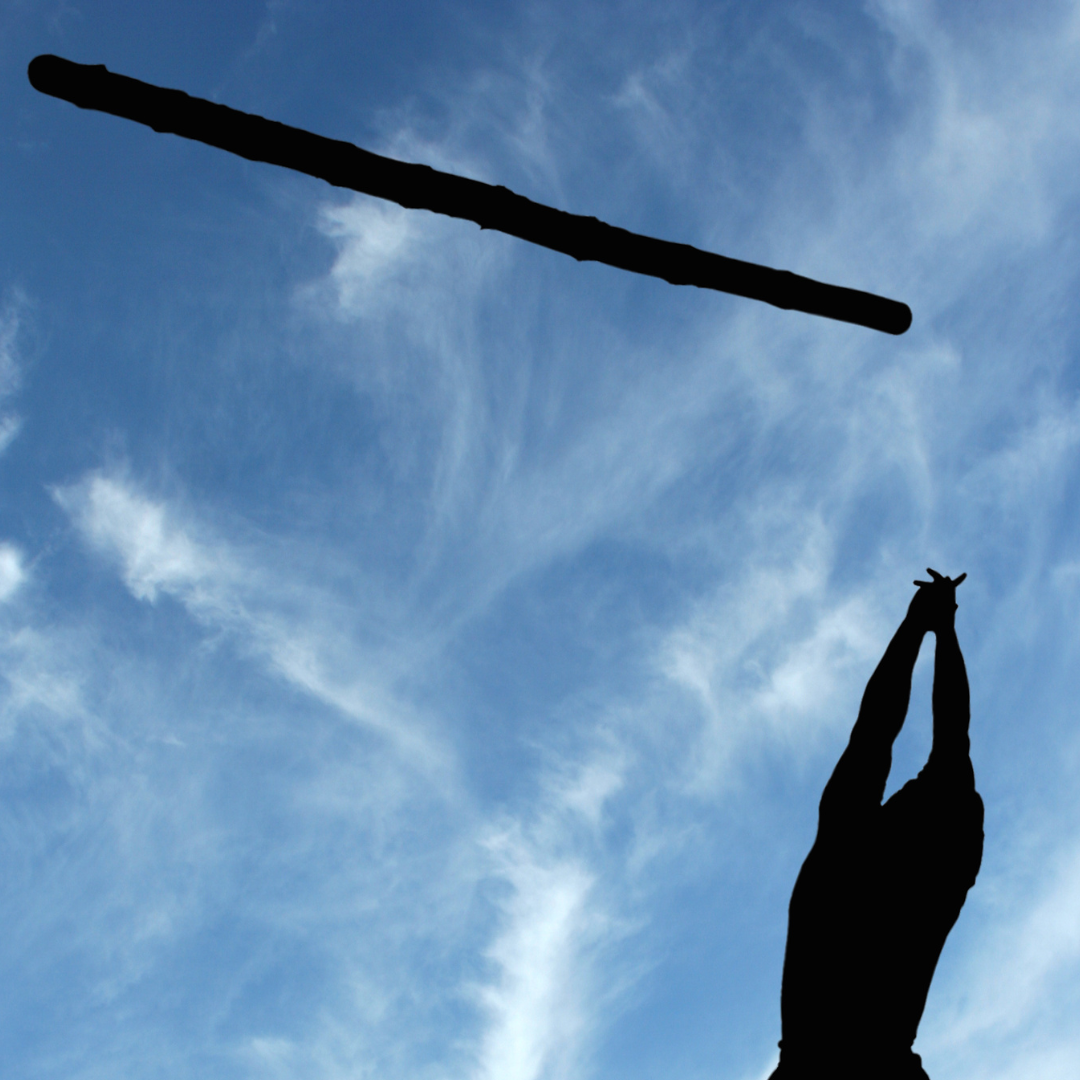 Tug o' war
The tug o' war is one of the most exciting competitions to watch at the Highland Games. It usually involves eight contestants pulling against another team pulling the same rope, there is also an additional member of the team who shouts encouragement. The goal is simple, to pull their opposing team across the line!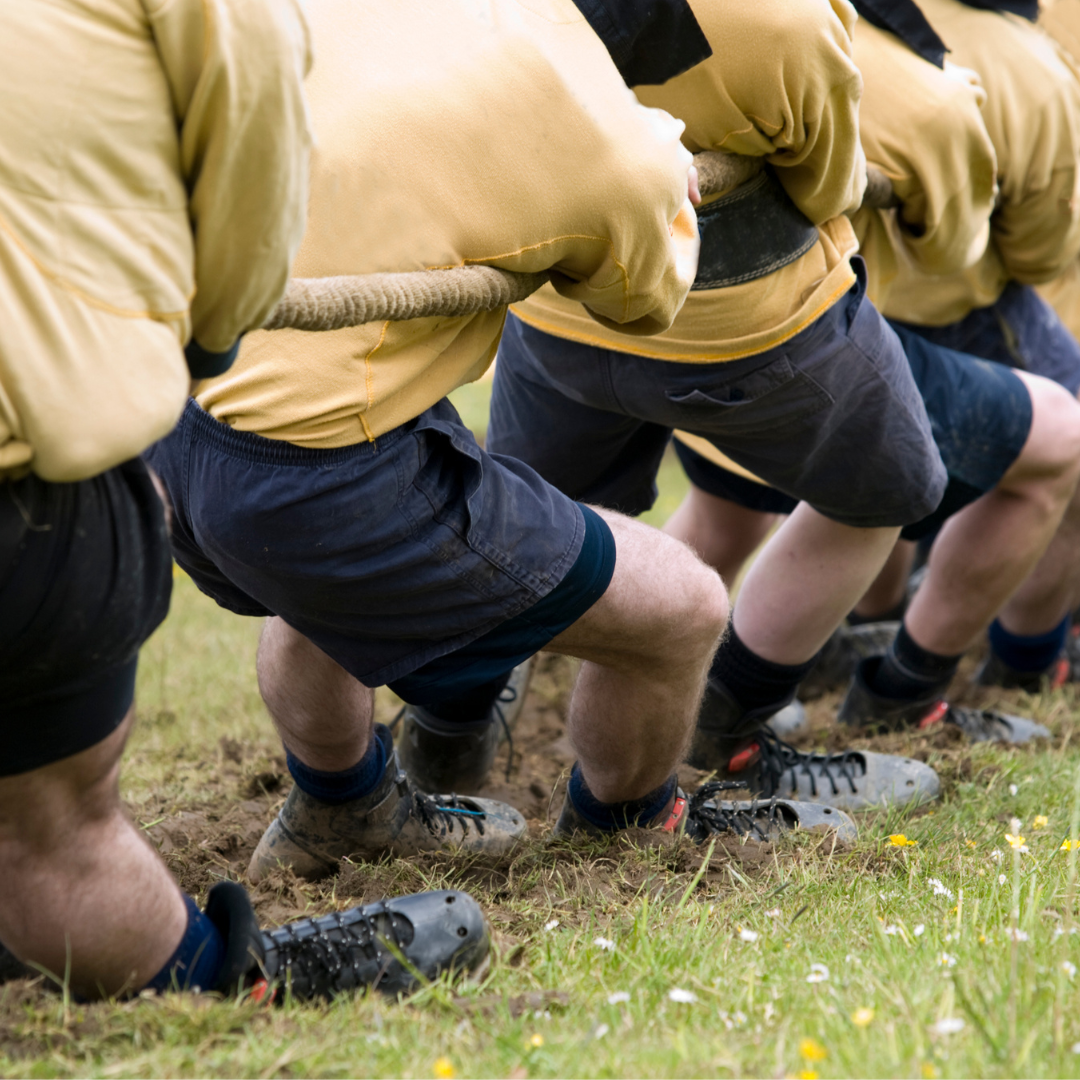 Hammer throw
The hammer throwing event has a hammer made from a metal ball weighing around 22 lb for men or 16 lb for women, attached to a wooden pole or handle.
The goal is to use the handle to whirl the hammer around their head and then throw it as far as they can.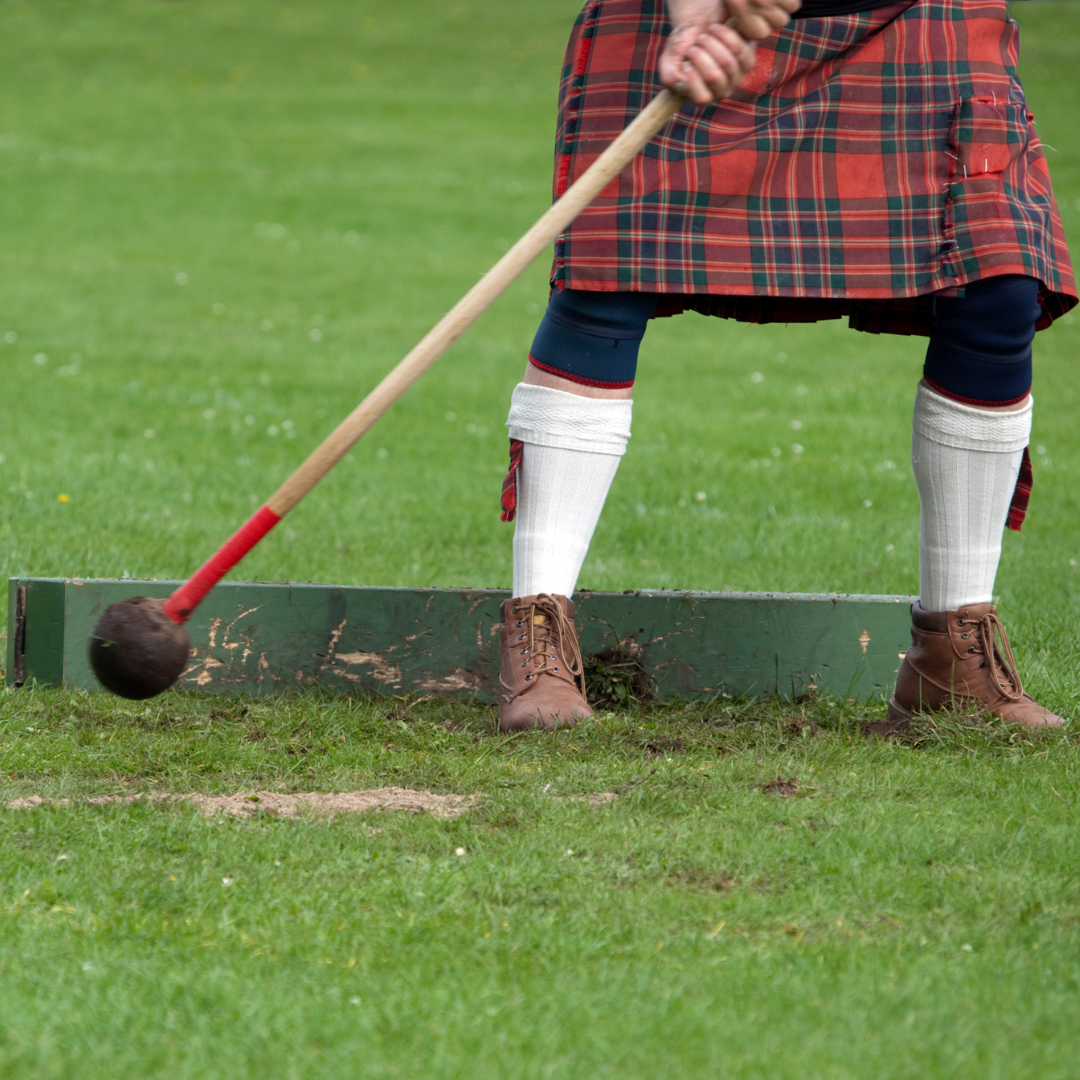 How to get involved
The full list of events can be found on the Scotland Welcomes You website.
Why not take a look and see if there's a Highland Games running near you!