The Scottish Young People's Forest panel are a group of 23 Young People from all over Scotland aged between 11 and 25, scroll down to put a name to the project and find out why some of the volunteers wanted to be a part of this exciting project or watch the video below.
Ben
I want to be involved so that people could be in our forest that we are going to make and relax and embrace nature, I think it is important for young people to go outside and get some fresh air.
Emma
Young people are the future; I think that it is really important that we have young voices at the table when we are looking to talk about issues such as sustainability and the climate crisis. It is really important that we have a chance to do something about it, and this project seemed like a perfect opportunity.
Erin
I am a big fan of the outdoors, I love nature, and everything to do it with and really want to get involved at helping out with the climate crisis. I would love to see young people using our forest, to be really involved and make an impact.
Rosanna
I wanted to be part of the Young People's Forest because I believe young people deserve to be listened to on issues of land use and climate change in Scotland. I'm excited to work with the rest of the panel and be part of a team that cares so much about the environment and equal access to the outdoors.
Josh
I hope this project will last for a long time, and there will be many generations of young people who keep using it and sustaining it. I think that it is important that young people are involved in nature, and that they are not disconnected from the environment and that it is something that they are always a part of.
Josie
I'm really worried about climate change and the loss of biodiversity, this project felt like a way to actually do something about it instead of always asking people with power to do something about it, this feels like a chance to take things into my own hands and really get involved.
Katherine
I think it is important that young people are the ones leading this panel because we are going to be the next generation, we are the ones who will have the deal with the climate crisis. I hope this project will create a community of people who enjoy taking part, sharing, and having a good time, but also a place for people with mental health distress can come and relax and enjoy nature.
Nelly
I am interested in creating safe spaces that are centred around care. In the queer community, people tend to move to cities, especially big cities. And while this is often a movement towards a community that reflects and accepts you – and therefore very often a movement towards healing, joy and belonging – something is also lost when there is not the same opportunity to connect to land. That part of belonging that connects you to land, and nature is harder to immerse yourself in cities. So, I am excited to see what spaces we can create with the young people's forest and how we can create spaces where we can nurture and rebuild relationships between people and land.
Aidan
I think its immensely valuable to have young people co-designing projects for not only young people now but the young people of the future; I think the YPF project demonstrates this exactly. The project brings together a number of important areas including environment, skills and employment, all very important our futures.
Finlay
I wanted to get involved to help others, both benefit from and learn about, this fantastic natural resource that Scotland has got. It helped me become who I am. I want to become part of Scotland's Young Peoples Forest to help not only pass it on to today's young people, but to tomorrows young peoples and future generations as well.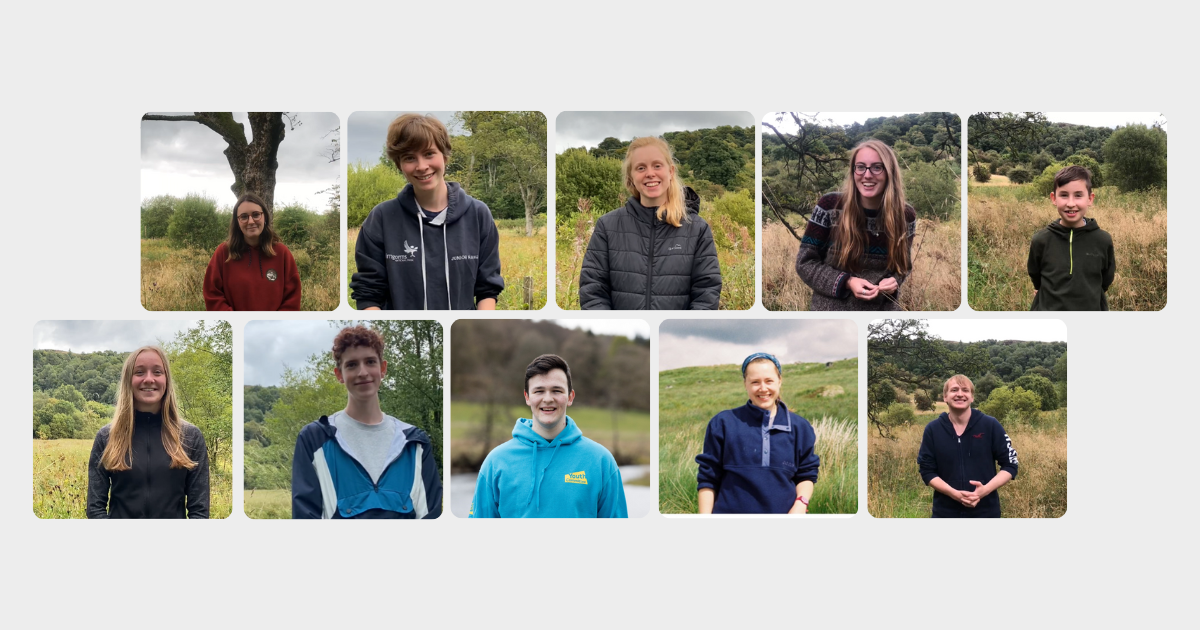 Head back to the SYPF landing page for more information about the project and the panel.