Today we want you to meet Kelvin.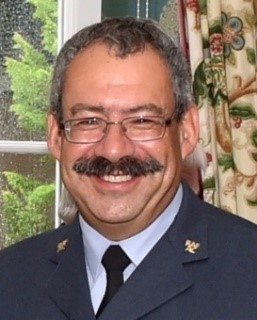 Name: Kelvin Martin
Role: Youth Worker – Responsibility for Dunblane Learning Community
Remits: Dunblane High School (plus Dunblane PS, Newton PS, St Mary's EPS), Ukrainian Youth Provision in Dunblane, Youth Scotland awards .
Favourite travel spot Vienna (my son and daughter in law, and my grandson live there, and it's a fabulous place). Fine old cafes, as well.
Best thing about my job Seeing young people develop
What would you tell 13 year old you? It will be all right in the end. And if it's not all right, well, it's not the end!
Keep in touch: