Scotland's Young Person's Forest panel member Emma shares her experience of being at the Milan Youth Summit alongside three other panel volunteers. Emma and the team shared individual, local and national ways that young people can make a difference in the climate crisis. In this blog, Emma reflects on how the workshop went and key takeaways.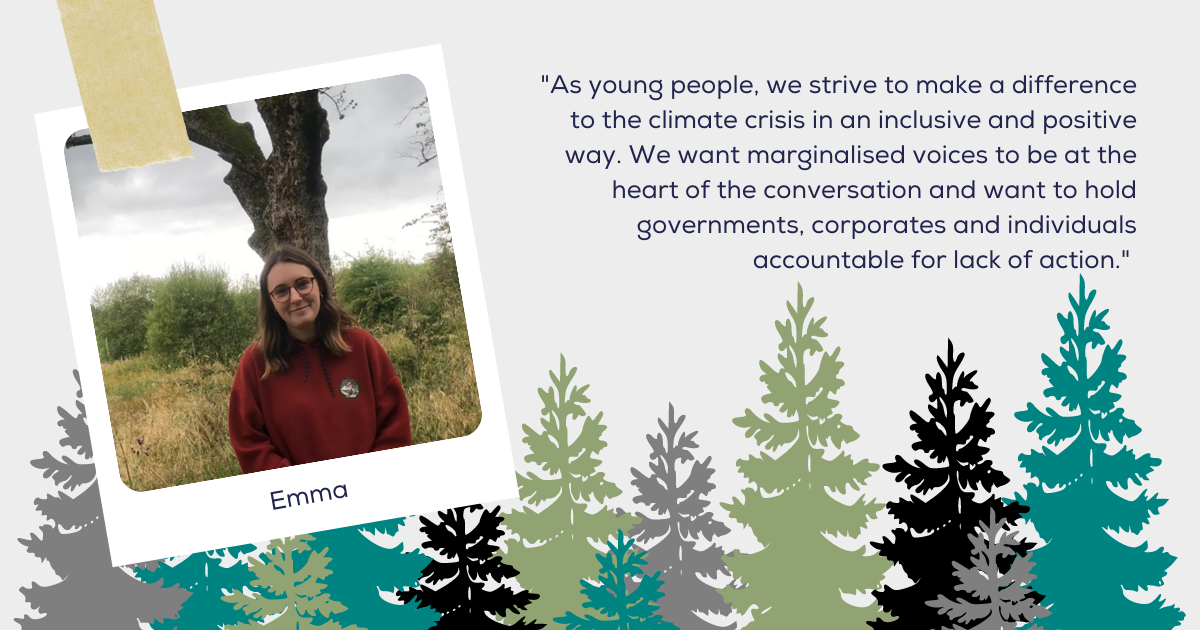 Solving the climate crisis requires us to strive to be better, not only as individuals but as communities, nations and most importantly citizens of planet earth. At the Milan Youth Summit the Young People's Forest came together to deliver this message to a group of individuals from around the globe. We looked at individual action in the form of sustainable investing and consumer choices; local action, where we spoke about seed swaps and community food growing and lastly, national action with the example of the Young People's Forest, what it is and how we can encourage similar initiatives.
It was important to us (as facilitators of this workshop) that we created an environment for individuals to share new ideas and we wanted each and every person attending to come away with a new positive action they would be able to implement in their own life.
From sustainable travel (flying less, using public transport), to eco consumption (book swaps, reusable containers and plastic-free packaging) the discussion and ideas seemed limitless. Our word cloud at the end looked to measure these new thoughts, demonstrating the impact and strength of new people coming together to share ideas, expertise, and experience.
We even came together to discuss our legacy as young people, so I want to touch briefly on the key themes that came out of this and articulate our mission statement for the future as young people:
As young people we strive to make a difference to the climate crisis in an inclusive and positive way. We want marginalised voices to be at the heart of the conversation and want to hold governments, corporates and individuals accountable for lack of action. This goes beyond COP 26 and requires climate consciousness to be embedded in society at a grassroots level.
We look forward to expanding on and fulfilling this legacy going forward ? starting with our Young People's Forest!
Head back to the SYPF landing page for more information about the project and the panel.
Young Scot supports young people to share their own voices, views and opinions and works with partner organisations and professionals who are experts in different topics. The views expressed in this blog are those of the young people, organisations and/or individuals who have taken part in the blog, not necessarily the views of Young Scot.