Moving up to secondary school isn't as daunting as it might seem! We have a fun look at some of the key changes you'll notice.
1. Rainy playtime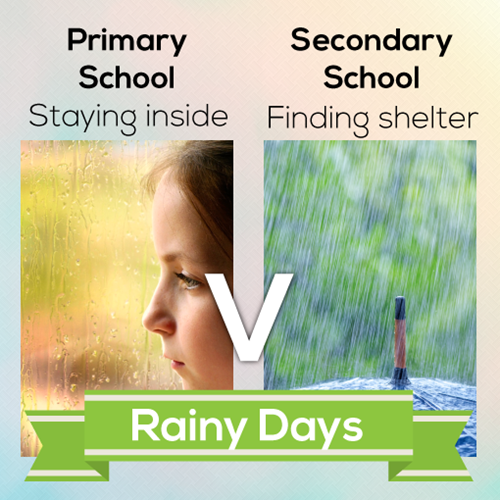 Primary: The disappointment at being told it was a rainy playtime and you had to stay indoors.
Secondary: Wishing there was such a thing as 'rainy playtime' while searching for shelter outside.
2. Treats on the last day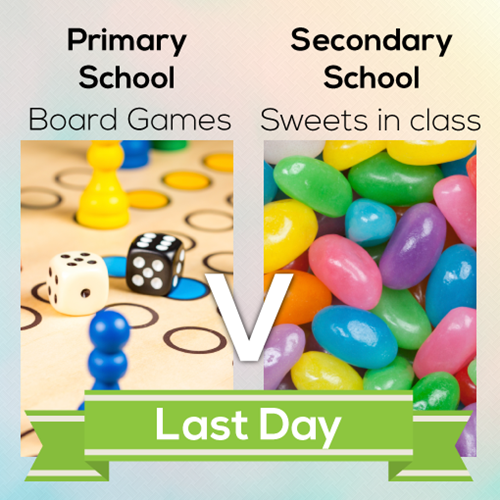 Primary: No lessons, just a full day of games and toys.
Secondary: Hoping the teacher will bring in sweets to make your Maths class a little bit sweeter.
3. Lunchtime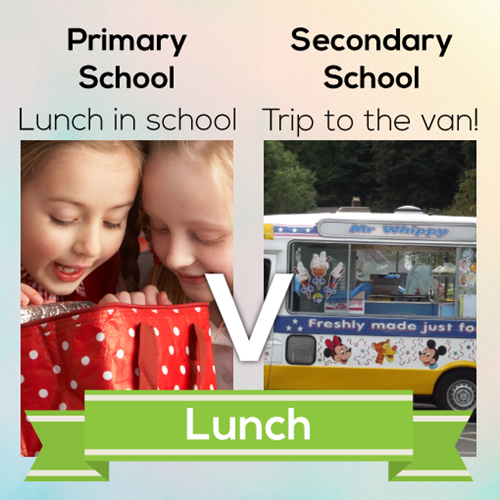 Primary: Bringing in a packed lunch, in your funky new lunchbox.
Secondary: Getting to explore the local shops, cafes and of course, the van.
4. Workload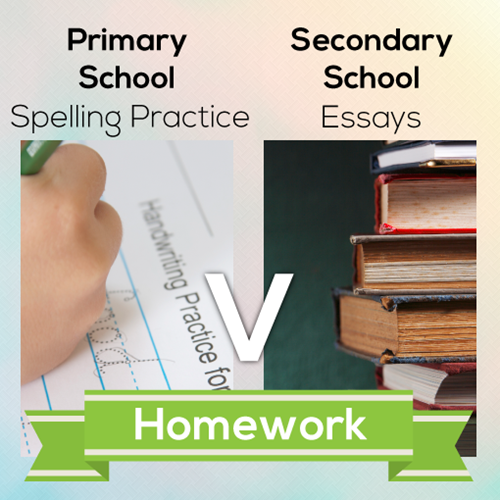 Primary: Homework was mainly spelling and times tables.
Secondary: Essays and projects for each of your classes – and having to organise them all! Although you do get a new homework diary…
5. Seeing your friends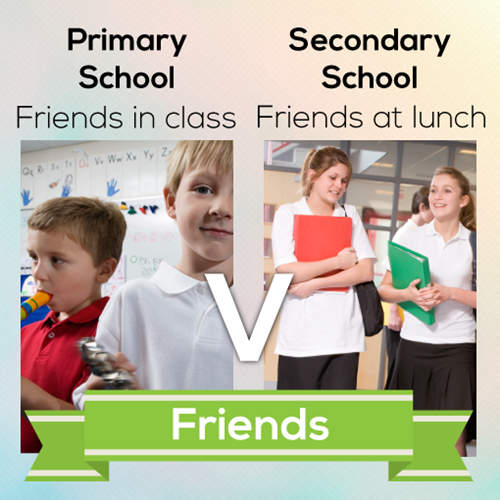 Primary: Spending mostly all day, every day with your bestie because you were always in the same class.
Secondary: Getting to make different friends in different classes – but all getting to meet up at lunch!
6. Talking to your teacher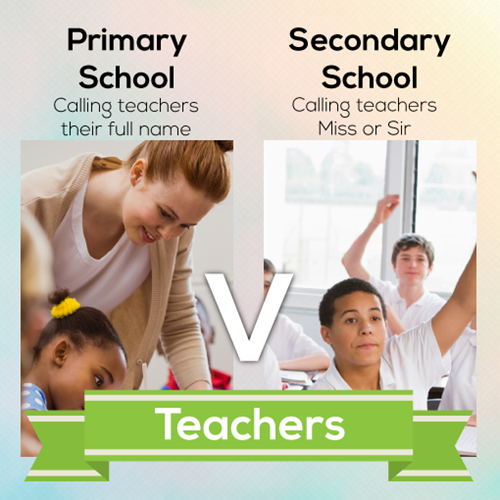 Primary: Calling your teachers by their full titles, and always wondering about their mysterious first name.
Secondary: All your teachers just go Miss or Sir – but never mum or dad (try not to make that mistake!)
7. Your favourite sport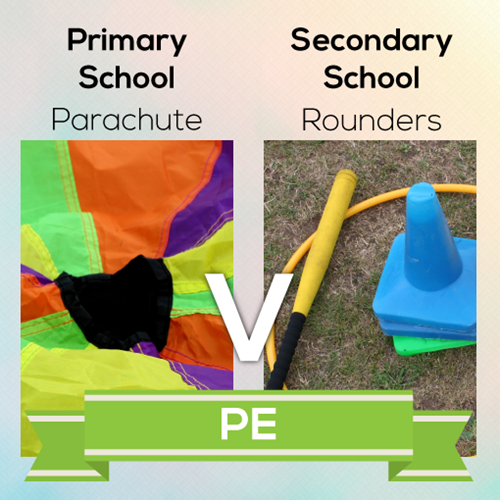 Primary: A fun day means getting the parachute out in gym.
Secondary: A fun PE day is playing rounders (it sure beats cross country!)
8. Your learning buddies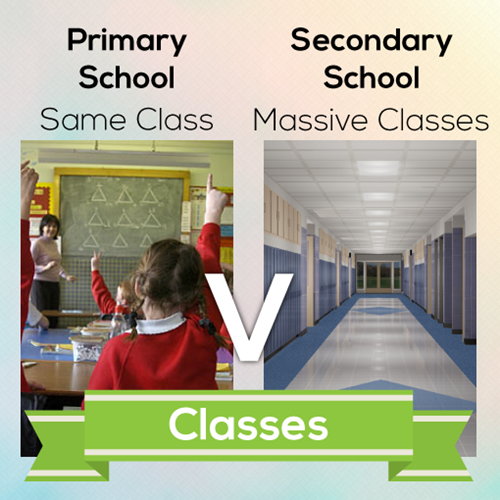 Primary: Learning, living and laughing with the same 30 people in your class for seven years.
Secondary: Lots of classes, lots of rooms, lots of people!
There are a lot of differences between primary school and secondary school, and it might seem a little bit scary at first. But actually, secondary school is a really exciting place with lots of new opportunities and new people, which all helps you to develop as a person and become more independent.
Check out our school conversation starters to help you make new friends.