In this category, young people were nominated because they have 'Spoken up on behalf of other young people, or a group, to bring about positive change'. The category was shortlisted by Gavin Crosby, Young Scot Local Partnership Development Manager, down to 3 entries. A winner and runner up were then chosen by a panel of Mark Armstrong, Depute Chief Executive for Angus Council, Councillors Mark McDonald and Lynne Devine and Pauline Rettie, Communities Officer for Angus Council. Here are the results!
Winner : Rachel Talbot
Rachel has been working tirelessly for anti-bullying charities and initiatives for the last 5 years. Rachel is working with NSPCC, respectme, Angus Council thinkb4youtype campaign and has presented nationally to forums such as the Scottish Government and at a recent Labour Party Conference to lobby for the online safety bill. Rachel aims to make changes at national government level to stop children and young people suffering from bullying.
Judges were impressed with the large scale, reach and length of commitment shown by Rachel and stated:
"Rachel has shown a great amount of self-motivation to represent the voice of young people in Angus. Rachel has not only represented young people locally, but taken her work to the next level by campaigning and lobbying nationally for change. Well done."
"I honestly can't believe I was chosen as the winner of the young people's voice category for the angus youth awards it's absolutely amazing! And I'm super happy to have even been nominated!"
– Rachel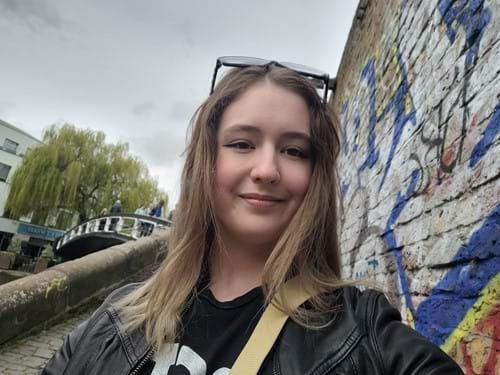 Runners up : Angus Promise Ambassador's – Kymberley and Natasha Laing
Kymberley and Natasha use their own care experience to campaign for change in our systems. They dedicate their time to speaking up for our care experienced children and young people and to promote community engagement – challenging the stereotypes that exist for them. They have delivered presentations about the key messages of The Promise to over 150 leaders across Angus Council, challenging them to think about how they will #KeepThePromise. They are promoting and raising the profile of children's rights. Their creative approach means the ways in which this is done are changing. A great example of this is their idea to create a children's book to help explain to children in care all the processes which may otherwise seem scary, to ensure they know where they can access support and make complaints. They are also designing a PHSE module for use in schools to try and break down the stigma of care. Their work is ultimately ensuring our care experienced children are not disadvantaged from their peers. They have helped set up a new children's participation and youth group for care experienced young people giving them a safe space to play, learn and have their voices heard. They are the heart of the work we are completing to implement The Promise in Angus.
Judges were impressed with the number of people impacted by their work, the way in which they use their own experience to shape what they are doing and that young people are leading the way. This is what they had to say:
"We have been incredibly impressed by the efforts of Kymberley and Natasha, who have done a phenomenal amount of work despite the barriers they have faced personally. They have sought out and made the most of every opportunity to normalise their story and change how other young people view care experienced young people. They have worked to shift the system and bring about change that will make a difference to the lives of many in Angus and beyond." Award judges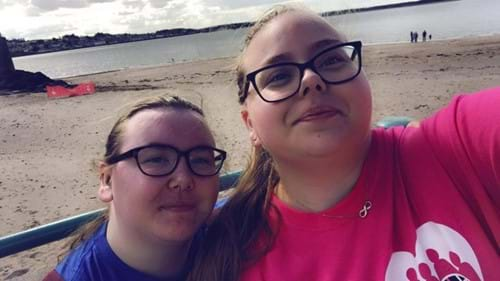 Natasha and Kymberley were also nominated for Equality and diversity role model category – come back later in the week to see how they got on in that category!