This hotly contested category had 29 nominations in total! Young people were nominated because they had 'Given up their own time to help others'. Jill Boni, Communities Officer with Angus Council, shortlisted the category down to 3 entries. A winner and runner up were then chosen by a panel of Mark Armstrong, Depute Chief Executive for Angus Council, Councillors Mark McDonald and Lynne Devine and Pauline Rettie, Communities Officer for Angus Council. Here are the results!
Winners : Arbroath High School S6 EAL Support Team
Team members : Finlay Bonnar, Brandon Boyd, Arin Eroglu, Luca Giacomini, Callum Lo, Kirsty McColl, Liam McHardy, Dezire Mireva, Hannah Moodie, Morgen Nicol, Euan Steel, Ellie Strachan, Angus Watt, Amber Whammond, Emma Whitton and Anna Will.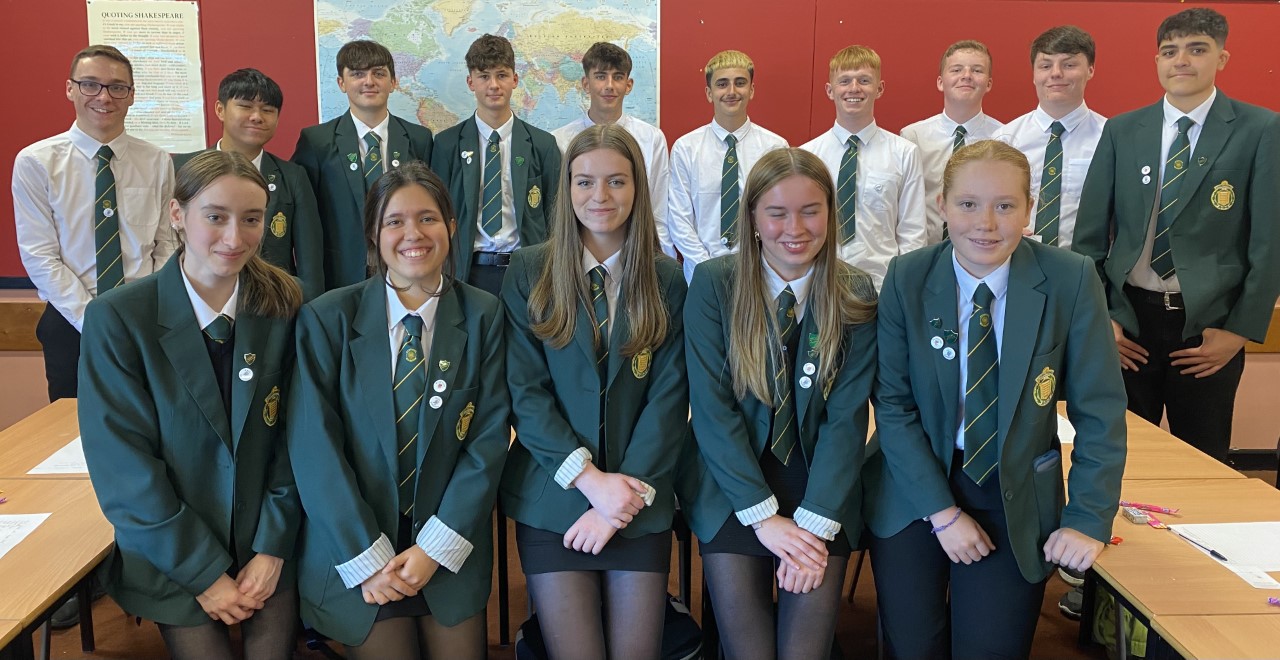 This group of S6 pupils from AHS volunteered to welcome refugee pupils from Afghanistan and Ukraine. These vulnerable children have experienced unimaginable trauma and arrive disorientated and isolated. Our team didn't hesitated to offer help. They form an invaluable support network as guides, as supporters, and as friends, welcoming them with greetings in Pashto and Ukrainian. They have become ?their person' by sitting with them, assisting with the demands of a foreign classroom, and helping them feel secure. In short, they care. The S6 team champion their new friends around the school, deftly challenging any prejudice or misconceptions. They trained with specialists in English for Speakers of Other Languages to enable them to provide expert support. They read with them, translate, rehearse, and practise phrases so each pupil can join discussions. Close bonds have been formed. When the pupils walk in the classroom, they know the team are there for them and their smiles beam. This team have made a remarkable difference to the lives of the refugees. Every day, they are happier, more confident, more a part of our community. All because, every day, our S6s tell them with all they do: ?you're with us now, we've got you.' The group were nominated in Young Person's Voice, Equality and diversity role model and Group Achievement categories, being shortlisted in all but the Group category.
Judges were impressed with the way the group were supporting others and encouraging integration. They said ?It almost brings a tear to your eye thinking about the experiences of these young people arriving in Angus. The team have done a tremendous job, learning the language and providing support around the most sensitive of issues. Great dedication has been shown by the team and the impact of their work is simply phenomenal.?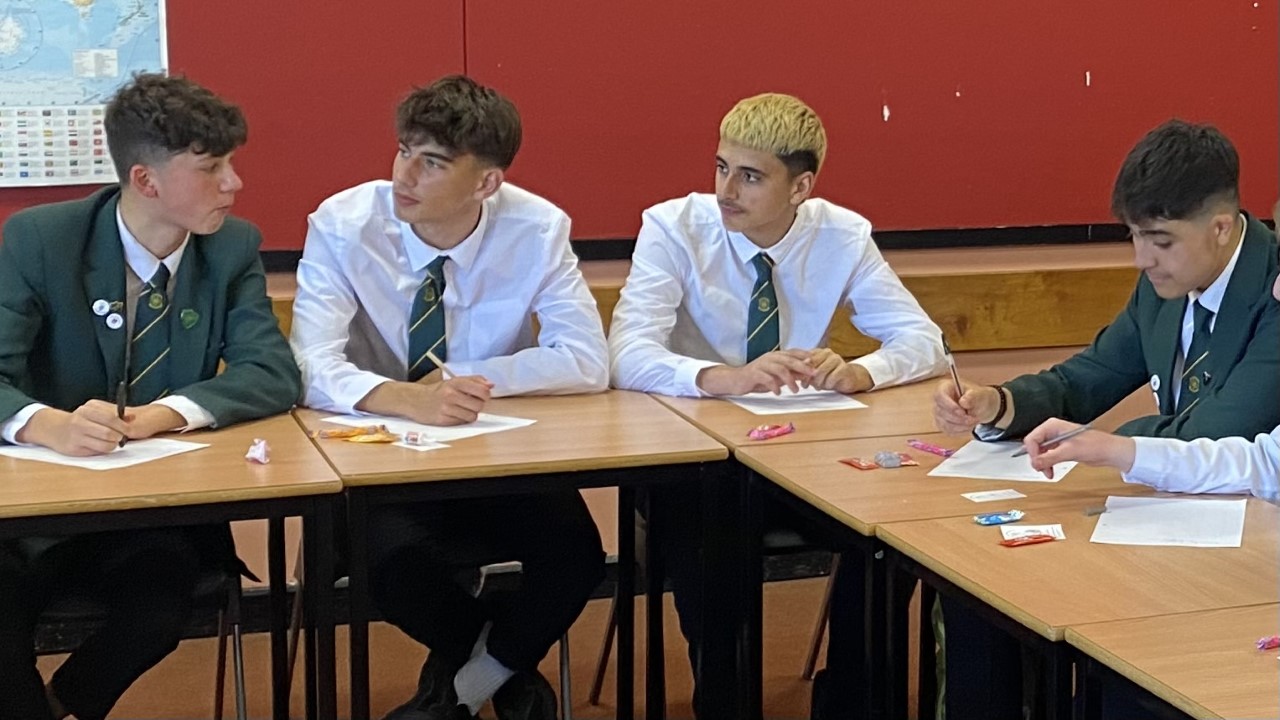 Young people involved in the group had this to say
I have enjoyed seeing the huge change in the pupils' English since they have come to the school. Finlay
I have enjoyed seeing the EAL learners make progress and grow in confidence. It has been rewarding to form bonds with them and I feel that I have developed my patience and communication skills. Anna
It has been extremely rewarding and encouraging to see EAL pupils join in lessons more and become more confident around the school. Luca
I have found it rewarding to work with EAL pupils as I have learned to be patient as I persevere to find new ways to communicate. Kirsty
I have enjoyed working with the EAL pupils as it has given me a chance to help those who find English challenging. I have enjoyed building relationships with them. Dezire
Building trust with EAL pupils has been my favourite part. At first, they were shy but watching their confidence bloom when they trust you more is very rewarding. Hannah
My favourite part of working with the EAL pupils is the smile on their face when they have a break through on the task when they have been trying so hard. Brandon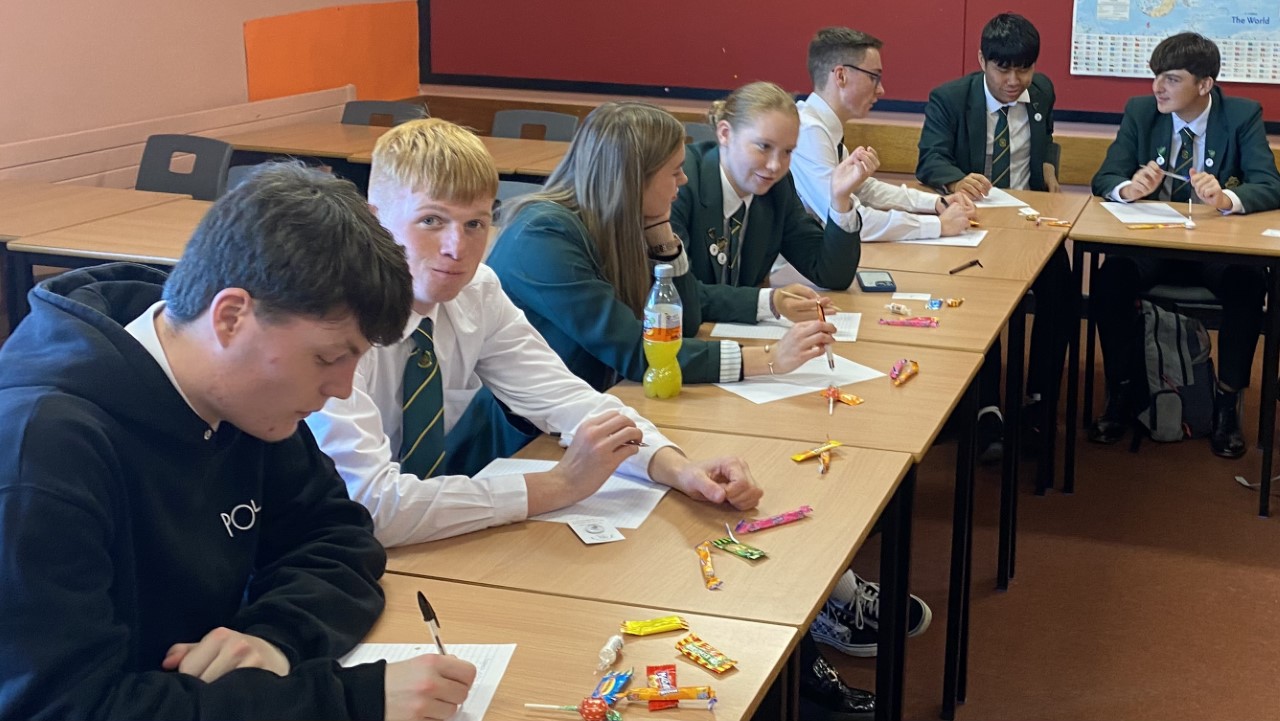 Runner up : Asha Ahmed
Asha has been a volunteer peer supporter to support mum's with breastfeeding in Angus for Breast Buddies Angus since completing her training in February 2022. Increasing breastfeeding rates improves long term health outcomes for mum and babies, and can help cancel out the health effects of those born into poverty. We know the number of young mothers exclusively breastfeeding are low, especially in Angus.
Asha is a young mother breastfeeding her own daughter beyond 2 years. This is an incredible achievement in itself, she has overcome many challenges to do this, as it is not the cultural norm. She is a young and relatable face leading by example that other young mums can do the same thing. She supports mothers one to one via text, offering an empathetic ear and signposting them to evidence based resources to empower them to make decisions for their families. She regularly attends her local support group when she is able to, outwith her education commitments to listen to mums and support them face to face. She is a credit to families in Angus.
Judges stated
?Asha has been very brave to go against the norm and encourage her peer group to breastfeed. We know the public and personal health benefits of breastfeeding are great, but the numbers among young mother's exclusively breastfeeding are low. A peer approach to supporting change in this area is fantastic to see. Asha has shown great personal motivation in her own journey as a young mum and in her efforts supporting others. Well done.?
Asha wanted to share this message :
Asha was also nominated in the Young Person's Voice and Equality and diversity role model categories. Come back later in the week to hear more about these!